Multi-AVN Award Winner Looking Forward to Vegas 2015
VENICE, CA – Brandy Aniston will be in Northern California this week for a four-night stand that kicks off with a New Year's Eve spectacular.
Fresh off her big engagement at Headquarters in NYC, Brandy has had just the right amount of time off for Christmas and is eager to return to Gold Club Centerfolds in metro Sacramento for what will be her fourth time at the club.
"I absolutely love my Nor California fans!" she said. "They are awesome and always treat me like a princess. I can't wait to see everyone and shake my booty."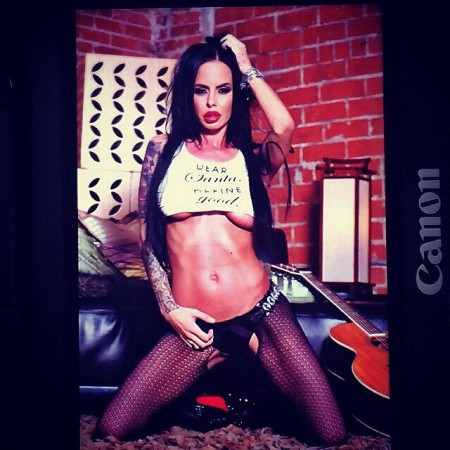 She will be featuring at the club Dec. 31 through Jan. 3.
Later in January she will be in Vegas for the Adult Entertainment Expo and 2015 AVN Awards.
Brandy is nominated for four AVN Awards, Best BDSM Movie for Brandy Aniston Is Fucked (Deviant/Metro) and Best Boy/Girl Sex Scene from that movie for her work with Barry Scott. She is also nommed for Best Boobs and Kinkiest Performer.
In 2013 Brandy won the Unsung Starlet trophy. Last year she won Best Supporting Actress for Not The Wizard of Oz XXX (X-Play/Pulse).
Two of her 2015 noms – Best Boobs and Kinkiest Performer – will be decided by fan voting. Fans can vote once per day per IP address at http://avnawards.avn.com/voting/category/5 for Best Boobs and http://avnawards.avn.com/voting/category/8 for Kinkiest Performer.
The Gold Club is located at 11363 Folsom Boulevard, Rancho Cordova, CA 95742. For more information go to www.goldclubcenterfolds.com/brandy-aniston-dec-31-jan-3-wed-sat/#.VKGzNDoE.
For more information on her clothing line visit Sex Addicting Clothing at www.sexaddictclothing.com. Brandy is the first porn star ambassador for NiteTimeToys. For more information visit www.nitetimetoys.com/brandy.
Follow Brandy on Twitter @brandyaniston and Instagram (BfknAniston). For more Brandy go to http://risingstarpr.com/news/?page_id=4314.