VENICE, CA – Abigail Mac celebrates her birthday this week and also the fact that she has been named the Girlsway June 2015 Girl of the Month.
In a case of certainly-intentional good timing, Girlsway also released a new movie starring Abigail on Monday titled Tricked By a Lesbian. The premise is that lesbians trick hot straight girls into sleeping with them.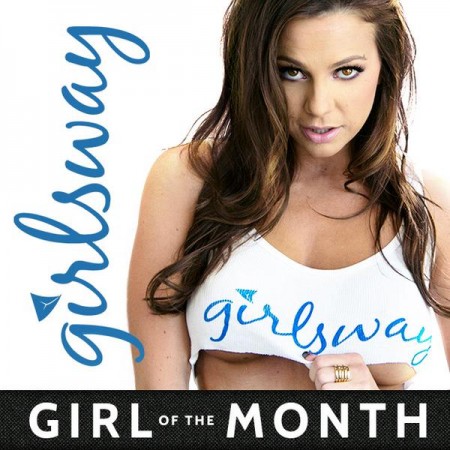 "When you find that perfect vulnerable straight girl, who's irresistible charm needs some thigh shuddering corruption, it's time to get out a video camera!" the DVD's cover teases. "These experienced lesbians are so horny that they can't help but trick the susceptible hotties into licking their wet pussies."
"I'm really proud to have been named Girlsway's Girl of the Month for June," Abigail said. "It's another dream come true and I really loved shooting Tricked By a Lesbian. It's a must-see for girl/girl fans."
Also releasing this week is We Live Together 38 (Reality Kings) and The Girls Only Club (Desire Films), in which she does an amazing scene with Helly Mae Hellfire and Samantha Rose.
Connect with Abigail through Chatstar, a service that allows fans to send texts to their favorite women. For more information go to http://chatstar.com. Abigail's official website is www.AbigailMac.com and contains exclusive HD content including videos, photos and daily updates. For feature bookings contact A-List Features at http://www.alistfeatures.com.
For everything Abigail go to http://risingstarpr.com/clients/abigail-mac/. Be the first to know everything about Abigail by following her on Twitter (@MsAbigailMac). She's also on Instagram (MsAbigailMac).