Guests Can Become an Official Vivid Cabaret DJ and Pose with Kendall Karson

AVN Best New Starlet Nominee Kendall Karson will be the star attraction at Vivid Cabaret/LA on Friday, November. 15th and Saturday, November 16th. Vivid Cabaret/LA is located at 1957 East Del Amo Blvd. in Rancho Dominguez, just north of Long Beach and convenient to the 405, 110, Gardena and Long Beach freeways.
Since beginning her feature dancing career in March, Kendall has been nominated Adult Movie Feature Entertainer of the Year by Exotic Dancer Magazine. "I have elaborate custom-made costumes by Trashy Lingerie, and I will be doing my infamous whipped cream and cherry show where I let club patrons lick whipped cream off my body and I feed a long stemmed cherry from my mouth to theirs. How often do people get to eat off a porn star's skin?"
The green-eyed Karson, who was raised in Sacramento by Baptist missionary parents, will perform two shows each night and will also pose for photos with guests.
"I love being an adult performer, but I also love being a DJ at a gentlemen's club," says Kendall.  "You not only get to play the latest hot music, but you see the sexiest women in the world dance to your selections."
The Official Vivid Cabaret DJ promotion is easy to enter.  Just send an email to rm@vivid.com with "Guest DJ" in the subject line and you can be selected to spin with Kendall in the DJ booth and have your photo taken with your own smart phone. You'll also walk away with the DVD of a popular Vivid movie autographed by the star. Names will be selected at random and winners will be notified by email by Nov. 14th.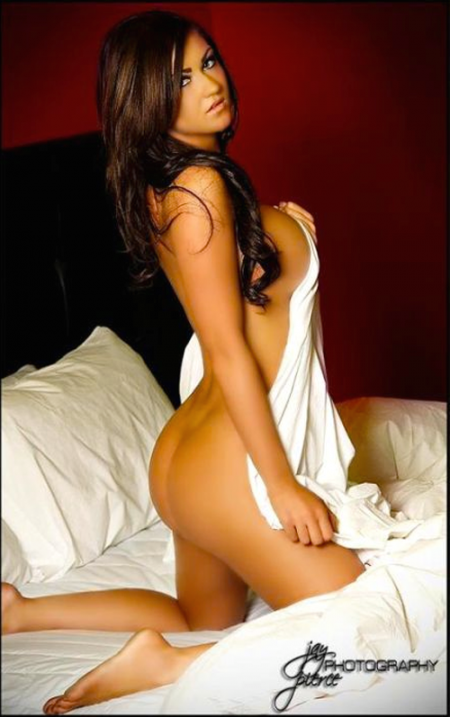 Vivid Cabaret/LA is a newly built 12,000 square foot club operated by a subsidiary of Rick's Cabaret International, Inc. under a licensing agreement with leading adult movie studio Vivid Entertainment. Vivid Cabaret/LA is open daily from 12 noon to 2 am and Saturday/Sunday from 6 pm to 2 am. For more information call (310) 637-2933 or visit www.vividla.com.