Ash Hollywood, one of the hottest adult super stars in the industry and a popular host on VividRadio.com,  brings her one-of-a-kind sizzle to Vivid Live in Houston from Feb. 19-21.
The beautiful and petite platinum blonde dances with a dazzling supply of energy and talent, and is invariably rewarded by a rainstorm of dollar bills tossed by men and women in the audience.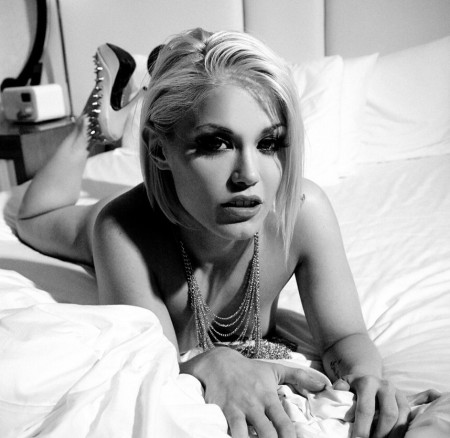 "I can't wait to get to Houston to meet my fans and to and perform at Vivid Live. Music makes my heart beat and dancing makes me quiver," she said enthusiastically.  She will be performing nightly at 10:30 pm and 12:30a m and will be available to sign autographs and pose for snapshots between feature appearances.
Born in the Midwest, Ash says admits she is "a complicated heap of chaos and a stir-crazy girl who has never been able to stay in one place too long." The former swimsuit, catalog and glamour model claims the Ash Hollywood personality was born on March 13, 2010 when she first entered the adult entertainment industry. "This is the day I was born.  Before then, I was a young girl raised in a small town, always unable to really express myself.  As Ash Hollywood I was no longer shy and I became the captivating sexual human being I am today."
Ash has won multiple awards for her performances on film, has worked both as a performer and director with the top adult studios and posed for the covers of the leading men's magazines.  She says she is an adrenaline junkie, a ten-year gymnast, basketball addict and state champion swimmer.
Vivid Live is a licensee of the world's leading adult film company Vivid Entertainment and is located at 2618 Winrock Blvd., just off Westheimer Rd., in the Briargrove area. Guests at the club will enjoy a complimentary gourmet buffet from 5-8pm.  Bar drinks and domestic beer will be offered at $1.50 from 11am to 9pm and there is a complimentary breakfast on Thursday through Saturday from 2-4am.
The 12,000 ft. Vivid Live sports a new state-of-the-art light show, the hottest DJs, lavish new furnishings, three stages on the main floor and another in the VIP bar.  The multi-level club also has a Champagne Room, Private Dance Room and Sky Boxes.