Johannesburg – African National Congress (ANC) members should lobby for the decriminalization of prostitution because some of the party's officials used prostitutes' services, the Sisonke Sex Workers Movement said.
"It's unfortunate that we are good enough for the ANC politicians to make use of our services, but they are afraid to come out in support of decriminalization of sex work, and the protection of our human rights," Sisonke national lobbyist Nosipho Vidima said.
She was responding to media reports that prostitutes made good money during the African National Congress's election manifesto weekend in Mbombela.
Vidima said prostitutes were generally too professional to expose their clients in public, but would appreciate some support towards securing their rights, a Sapa correspondent reported.
"Actually, sometimes when we go to Parliament to lobby for decriminalization we recognise some of the MPs as our clients."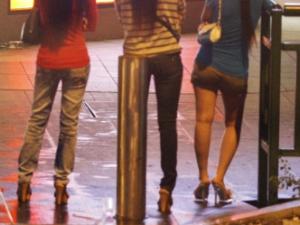 Read more…