The Federal Election Commission (FEC) will not investigate international porn company Manwin (now MindGeek) and two company executives, including former managing director Fabian Thylmann, over campaign donations made by the company to defeat the Los Angeles County mandatory "barrier protection" in porn law, Measure B.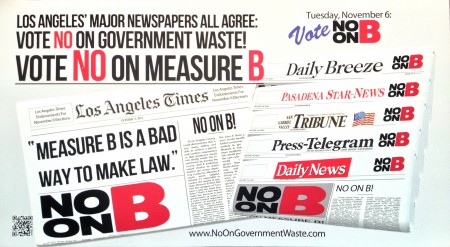 The company donated $327,000 through two of its subsidiaries to defeat the 2012 measure, which was written and sponsored by AIDS Healthcare Foundation (AHF) at the command of its controversial president, Michael Weinstein. No investigation will be conducted because the FEC split 3-3, with three Democrats voting for the investigation and three Republicans voting against.
AHF had alleged in a complaint that the company violated election campaign laws, claiming that the contributions were made in violation of the Federal Election Campaign Act, which prohibits foreign nationals from donating to domestic U.S. political campaigns.
However, as XBiz reported Monday, "prior to considering this matter, the FEC had never addressed whether the current statutory language banning contributions by foreign nationals applies to ballot initiatives."
Measure B was voted in to law, but has yet to be enforced. Adult producer/distributor Vivid Entertainment Group and performers Kayden Kross and Logan Pierce filed suit in federal court to overturn Measure B, but as AVN's Mark Kernes notes, there has been no forward movement in the case for several months.
The decision by a Ninth Circuit Court of Appeals panel regarding several pre-trial motions filed by both Vivid and lawsuit intervenor AIDS Healthcare Foundation back in December should have set the stage for trial on the issues to begin, but at this point, no trial date has been set.