Rising Starlet Subject of Revealing Feature With Leading Media Outlet

VENICE, CA – The rise of Alexia Vosse continues with her official XCritic Interview going live this week, a must-do media stop for every starlet on the verge of breaking out.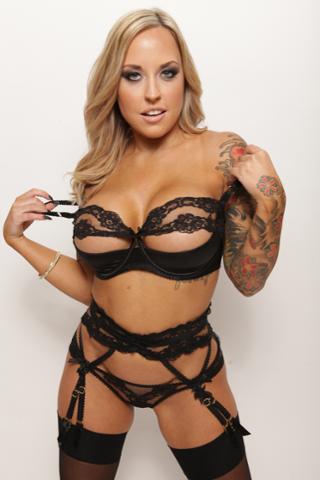 "It's nice to see Alexia Vosse back in action," Warrior writes in his introduction. "She is better than ever and I expect her to be edgier, too. This petite blonde beauty will definitely be a crowd pleaser when her probable feature dancing career starts off. Alexia's hard work will make it happen. Then, her 32 DD tits will make lots of guys toss their money onto the stage for some close-up personal attention and those follow-up lap dances will be hot."
Alexia and Warrior cover how she got into the industry (a friend), her hot body (intense training!), what she likes most in a woman (confidence) and a man (you'll have to read the interview for that secret) and much more.
"I signed up for pole dancing classes so hopefully within the next couple of months," she teased when asked if she would begin feature dancing. "Fingers crossed. Soon I'm gonna post some videos on Instagram and Twitter to hopefully spark some interest."
Check out Alexia's first-ever boy/girl on DVD in Big Round Asses (Airerose). She will be doing a live Cherry Pimps show on June 22.
Read the entire XCritic interview at www.xcritic.com/columns/column.php?columnID=4568.
Check her out at FreeOnes (and give her the 5-star rating she deserves!) at www.freeones.com/html/a_links/Alexia_Vosse/.
Follow her on Twitter @AlexiaVosse. She can be booked through 101 Modeling at www.101modeling.com/site/talent/talent.php?t_id=843&pageType=profile. For everything Alexia go to http://risingstarpr.com/clients/alexia-vosse/.