Some porn stars hide in the shadows, attempting to shove away the very dish they so eagerly eat from. Kim Kardashian and Paris Hilton would like you to forget about the grainy videos that are responsible for their fame, but still ask you to buy their new fragrance.
Shame.
Alexis Monroe is not one of those porn stars.
A self-described free spirit, Monroe said she always knew she'd be doing porn. And two years into her career in adult entertainment, she couldn't be happier. Good for her, we say. She found something she enjoyed, and she's doing it.
And a locked door and quick Google search will prove to any suspicious viewer that Monroe has the right stuff.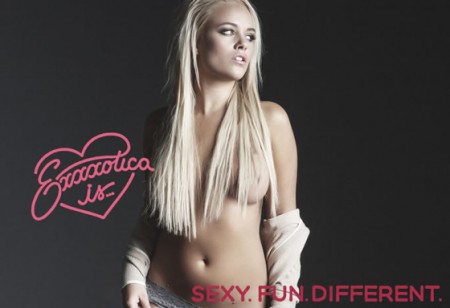 We caught up with the bubbly Monroe before she heads down to Fort Lauderdale for Exxxotica to talk about porn, her curious fans, and — of course — Game of Thrones.
New Times: How long have you been in the adult film industry?
Alexis Monroe: I have been in the industry for almost two years now.
So you're kind of a rookie?
Yeah, I'm a little bit of a baby.
Do you remember the first adult film you ever watched?
Actually, no I don't. I watched a lot of them before I got into the industry. Just to kind of see what it was like and to get a grasp on what I might be getting myself into.
When you first started watching them, did you ever think to yourself that you'd be doing them one day?
Oh, yeah. Definitely. I'm a free spirit, so I kind of always think that I can do all of the craziest things. I feel like if you think you can do it, you can totally do it.
What kind of movies do you prefer doing? Do you like the really scripted ones where there's a storyline and you get to play a character, or do you like the ones that just get right down to business.
I kind of like the scripted ones only because I'm kind of a clown. I like the fun characters that I can really get into. I'm not so much a serious movie star kind of person. I like the fun scripts that are wild and crazy.
What's your favorite character you've gotten to play?
I got to play a country pop star for one of my scenes and it was so cool. I had to try to talk in a country accent, and that was probably the hardest part of the whole scene.
Did you get to sing?
No. Thank god [laughs]. I'm not a singer. I kind of sound like a cat in heat.
Have you ever done any movie parodies?
I have not actually.
Would you like to be in one?
I would. I did a cosplay movie for Wicked last year and it was really, really fun. But I would definitely do a parody.
Read More