Rather than viewing the brothels and their denizens as the exotic Other, or worse, as quaint iconic clichés, the images insist upon a different approach: these brothels are American culture, writ large. In other words, they are us. (Nevada Rose: Inside the American Brothel, McAndrews, 2011).
It only takes approximately 20 minutes by automobile to escape the neon lights and energy of "Sin City," and less than an hour to arrive at an often forgotten part of Americana; the Nevada brothel. Despite the more recent media popularization of the brothels via reality TV shows, the brothels have been around since the early 1900s. The houses are spread throughout 11 counties, restricted to those with a population under 400,000. In 1951, Nevada law had declared brothels "public nuisances," pushing the brothels outside of Las Vegas and Reno. In 1971, the brothels and workers became licensed, bypassing the public nuisance laws and establishing the brothels as a legitimate business in Nevada. The brothels have remained outside of Las Vegas and Reno ever since. In order to visit these fascinating "ranches", or "cathouses" as they're commonly referred to, one must drive deep into the Nevada desert and away from the neon lights.
I have spent a considerable amount of time in the brothels over the past several months, and it is an environment which transports me to a place in history…to the old west. There is a sort of glamour and appeal in this place; an era during which working girls provided a good time to Elko's miners. Sometimes I wish I could grab a time machine and go back to that place in time; a time before the internet when stories and traditions were passed by word of mouth. In many ways, the brothel feels like an honest place; a place where a man could come and pay for some relaxation after a long day of manual labor without the games and frills of courtship.
Folklore are the beliefs and customs shared by a community, often passed on by word of mouth. Part of my time spent in the brothel was spent exploring the superstitions and customs of courtesans. I learned some valuable lessons, especially about roses, urine, and spare change!
Tipping the Floor
As one brothel worker told me, "Money on the floor means money in the door!" It is customary for prostitutes to have coins and dollar bills strewn on their bedroom floor, usually in a corner or by the door. However, be warned! It is bad luck to put money on one's own floor. One must wait until another girl "tips the floor," or until spare change falls out of a client's pockets and remains on the floor. The latter is reported to be how the superstition began. One worker told me that when a man's change falls to the floor, it is customary to leave it, and although it may look odd to have money all over the floor, many workers are convinced of the benefits.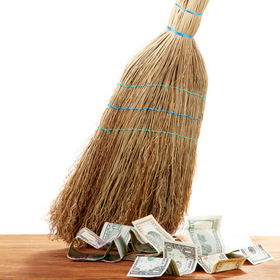 The Power of Pee
My personal favorite bit of folklore, and the one that I heard most commonly discussed in the brothel: urinating on the brothel's fence or outside wall will bring in clients. Wait…what? Yes, that's right! The superstition is that the pheromones in female urine will attract male clients that are on the road. Once the man drives past the brothel, he will be enticed to come in because of the courtesan's irresistible pheromones. I was not privy to this bit of information until I agreed to take part in the ritual, and that's the last I'm going to say about that…
No Red Roses
Gentleman who are considering a visit to the brothels: this is your official warning. NO RED ROSES IN THE BROTHEL! They are bad luck, although other colors are perfectly acceptable. Red roses are thought of as a token of love, and as one courtesan told me, "this is not a place for love and they can't forget that." Another worker describes roses as bad luck because ultimately, they die! Death isn't very sexy…unless you're into that sort of thing.
Biblical Sense
Bibles are also considered to bring bad luck into the brothel. I could not find any reasoning behind this bit of folklore, other than perhaps the obvious; we're all sinners? Didn't Jesus hang out with prostitutes, though? The Bible mystery remains…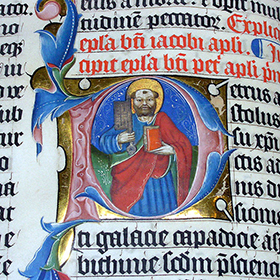 Cameo Appearance
Cameos are a sly way to reveal that you're a working girl: I noticed many of the courtesans wearing cameo broaches, some even with cameos sewn onto their panties. A worker told me that traditionally the cameo was a way for a prostitute to let prospective clients know of her trade.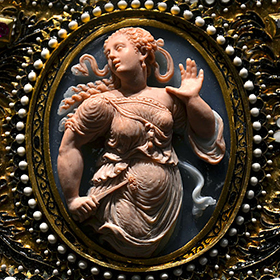 Even those who are anti-prostitution would be disingenuous to deny the cultural and historical importance of the brothel in the American Old West. The brothels have been influenced by and in turn have influenced Nevada's economy, notions about commercial sex, and social climate. Regardless of the ideological conflicts that surround prostitution, it does a great disservice to American history to ignore the rich story of these establishments.
Urination photo by Shavedangie (Own work) [CC-BY-SA-3.0 or GFDL], via Wikimedia Commons