CNBC! XBIZ! AVN! Female Performer of the Year Receiving Great, Big Press
VENICE, CA – Anikka Albrite has three big new releases this week and is also featured by several media outlets, including CNBC, AVN and XBIZ.
"Wow, there are so many awesome releases this week!" an excited Anikka says as she gets ready to give a preview. "There are so many great things that fans are going to want to see."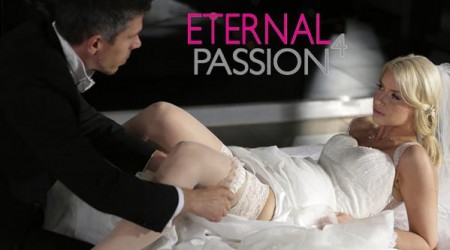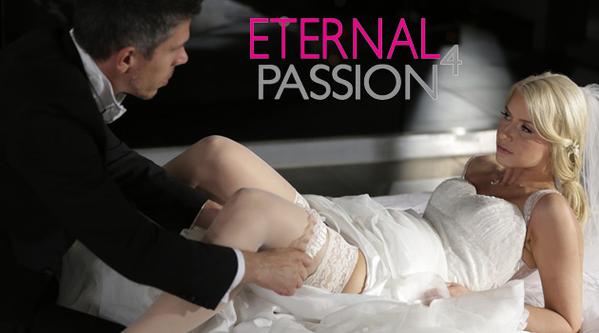 Eternal Passion 4 (Erotica X): "Mick and I always wanted to re-create our actual wedding night on video, so we could share our intense passion for each other with the world and re-live it for the rest of our lives. When you love someone so intensely, you want to share it with the whole universe! Mason made our dream a reality. She came to us and told us she wanted to do something special with us. We were so moved by her desire to capture our love on film for Erotica X! Mason captured our 'wedding night' so beautifully! We will treasure this amazing scene forever! I hope our fans and other couples will enjoy this scene, as it is truly from the heart!"
Sisterhood (Digital Playground): "I was never part of a sorority while I was in school, and I always wondered what it would be like. Digital Playground definitely made that fantasy a reality and it was so much wild fun! I would have to say my favorite sex scene I did in that movie was the 10-girl orgy. I was among the top sorority sisters who were hazing the new sorority girls. It was a pile of pussy and boobs and hot ass and soft skin and delicious lips! I could go on forever, but it's best if people see for themselves! There were so many hot girls!"
Pretty Dangerous (Wicked): "Stormy Daniels put together a great cast of sexy badass bitches! I was honored to play the role of a sultry and deadly assassin/jewel thief, along with Stormy Asa Akira and Allie Haze. I even have a hot anal scene in this movie with Mick! One of my favorite things I did in this movie was scuba dive. I am a real-life certified advanced diver and Stormy came up with the awesome idea to have me dive a treasure-filled shipwreck. This movie is my favorite action movie I have done in my career!"
CNBC featured Anikka in a recent article that asked how she would invest $10,000. Check out what Anikka has to say about putting her money into biotechnology, at www.cnbc.com/id/102381529?slide=5.
Anikka recently won Female Performer of the Year at the 2015 AVN Awards and XBIZ Awards and both did features on her. AVN's "2015 AVN Awards Deliver Husband-Wife Performers of the Year  article can be found at http://business.avn.com/articles/video/2015-AVN-Awards-Deliver-Husband-Wife-Performers-of-the-Year-586073.html. The XBIZ article, "Anikka Albrite Discusses 2015 XBIZ Female Performer of the Year Award," can be found at www.xbiz.com/news/190619.
Follow Anikka on Twitter (@AnikkaAlbrite). To book her contact Spiegler Girls at www.spieglergirls.com/html/anikka.html. For everything Anikka go to http://risingstarpr.com/news/?page_id=7561.