It amazes me that I first met Ava Cadell more than 20 years ago, when I wrote about her for Femme Fatales magazine. She's one of the most eloquent, kind, and downright impressive human beings I've ever met. — MW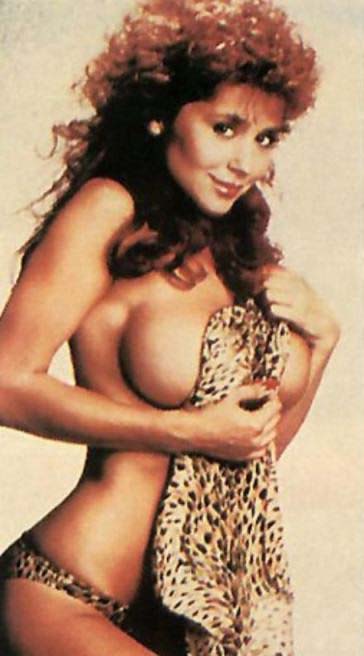 Sex Therapist Dr. Ava Cadell, Ph.D, has been chosen to write a monthly sex column for Penthouse Magazine.
"I'm elated to be writing a monthly column for the legendary Penthouse magazine," Cadell said. "My 'Sex Academy' column will correspond with a series of instructional courses and videos that I created for Penthouse viewers who want to have even better sex."
Her provocative titles include "Masturbation Can Make You Smarter" and "Swinging Can Improve Your Relationship." With Dr. Ava, sex has never been more erotic and playful.
"Dr. Ava's extraordinary career as a sex therapist for over 20 years makes her perfect for the job," said British GQ's Sex Columnist Anka Radakovich, who wrote the forward for Cadell's new book Neurolovelogy. "As we all know, most people are in desperate need of sex education."
Cadell's new book explores the relationship between sex and brain. NeuroLoveology: The Power to Mindful Love & Sex explores how the brain processes attraction, relationships, conflict and sex. Each chapter introduces the science and psychology behind the various elements of an adult romantic relationship while also including the tools to enhance that relationship, emotionally and sexually.
There have been huge advances in the studies of neuroscience, which have given us an even greater understanding of the complicated ways in which the brain receives, accepts and transmits the millions of stimuli it encounters on a daily basis. One of the most fascinating aspects of these studies is the careful unraveling of the exact magic behind love and attraction.
Readers will discover new ways to make their environment more love-friendly so that the mind and body is ready, willing and able to give and receive love. This experiential, playful, hands-on book will offer the tools to create a love-changing experience that will last a lifetime. A myriad of romantic, sensual and erotic To Do's are included throughout the book, marked with a special icon. Additionally throughout the book, there are words of wisdom by experts in the field of neuroscience and the science of love and sex in a sidebar titled "Genius Corner."
For more information, visit AvaCadell.com or Neuroloveology.com.