(Los Angeles, CA / October 29, 2021) – Beautiful Baby Girl Bella recently traveled to the magical land of Sedona, Arizona to take in the natural wonders of the red rocks and desert landscape, as well as shoot an exclusive sex tape with BBW star Fit Sid and her step-brother – available NOW on her VIP social platform OnlyFans.com/braceybella.
The bodaciously buxom blonde babe, who admits she "has a fetish for sharing cock with my friends – particularly my step-brother's," gets oiled up for a super-wild three-way in barely-there black lingerie.
"My fans already know that when it comes to my sex tapes, I believe that SHARING is CARING," said Bella. "Sidney and I had an amazing week together in Sedona seeing the sights of the town – and each other. We made a LOT of content together!"
Bella revealed that she got her breasts enhanced again in September, to 1400cc implants, and is excited to finally show them off. "Want to join in the party? Check out my private sites and socials to see all the good stuff!"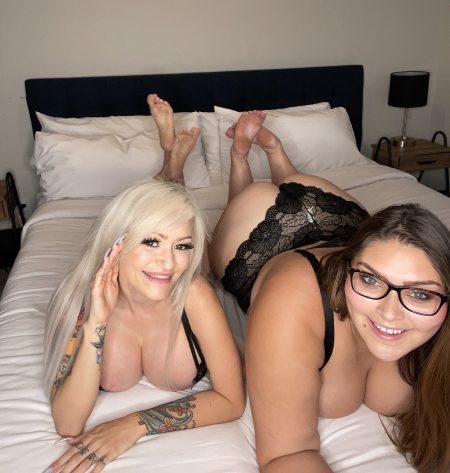 Right now for a LIMITED TIME, join Baby Girl Bella's VIP page get 80% off – only $6 – until November 2nd.
Want more Baby Girl Bella? Find and follow her at: