SÃO PAULO, Brazil — Drive through the sprawl of any big Brazilian city and there they are, the short-stay love motels beckoning with their neon lights and names like Magnata and Taj Mahal. Some resemble colossal medieval fortresses for trysts. Others evoke ancient Egypt's Pharaonic excesses.
But such garden-variety ostentation is so yesterday.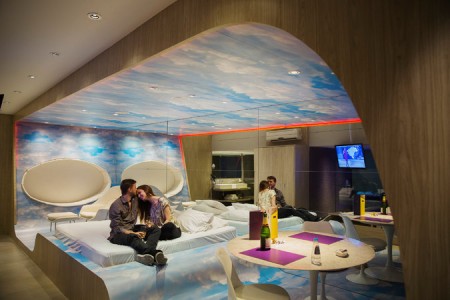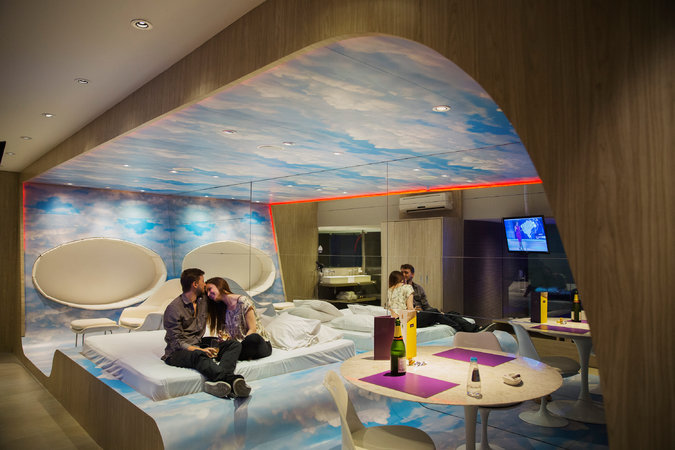 The pleasure palaces now surfacing offer services like helicopter rides above this megacity of 20 million. In suites at certain motels, guests slither through water slides that empty into heated private plunge pools.
Other suites that can be rented for a few hours include dinners prepared by prizewinning chefs, private D.J.s or 4-D movies on an undulating sofa.
"The clients of the best Brazilian motels now demand an experience going well beyond finding a discreet place to have sex," said Flávio Monteiro, the director of Apple Motel, which recently opened where another motel, the Roma In Ville, once welcomed guests with statues evoking a Roman bacchanal.