Researchers may have discovered the reason a woman's breasts start to wrinkle and sag before the rest of her body.
Scientists from UCLA have found a new biological clock embedded in the human genome, and it revealed that certain body parts, like breasts, age faster than others. And these findings may help scientists gain a better understanding of the aging process — and what can be done to slow it down.
"To fight aging, we first need an objective way of measuring it," Steve Horvath, a professor of human genetics at UCLA's David Geffen School of Medicine and of biostatistics at the UCLA Fielding School of Public Health, said in a press release. "Pinpointing a set of biomarkers that keeps time throughout the body has been a four-year challenge."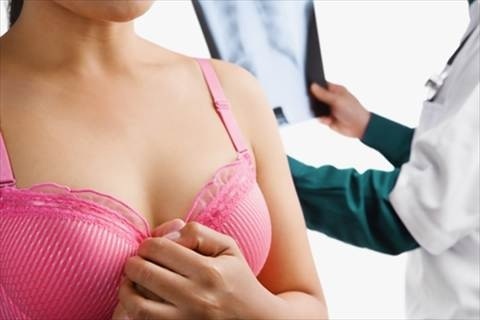 Horvath looked at how age affects methylation, a process that impacts one of the four building blocks that make up our DNA. He used 121 sets of previously collected data on methylation in healthy and cancerous human tissue and focused on 353 biological markers that change with age.
However, there were some exceptions. Healthy breast tissue, for example, was about two to three years older than the other parts of a woman's body.
"If a woman has breast cancer, the healthy tissue next to the tumor is an average of 12 years older than the rest of her body," he said.
Researchers said this could explain why breast cancer is the most common cancer among women.
The tumor tissue was an average of 36 years older than the healthy tissue, and this link may explain why age is a major risk factor for cancers in both men and women, scientists said.
Horvath also found that a person's biological clock doesn't tick at the same rate for his or her entire life.
"It ticks much faster when we're born and growing from children into teenagers, then slows to a constant rate when we reach 20," he said.
The cells of children with progeria, a rare genetic disorder that speeds up the aging process, were normal and actually matched their chronological age, according to the study.
Horvath looked at pluripotent stem cells, which are adult cells that have been turned into embryonic stem cells and therefore can become any other cells. These pluripotent stem cells had the biological age of a newborn.
"In principle, the discovery proves that scientists can rewind the body's biological clock and restore it to zero," he said.
However, more research needs to be done into whether this can stop the aging process or turn back the hands of time.
The study was published Monday in the journal Genome Biology.
source