Transgender public school kids in California may be facing more adversity before they see their right to use bathrooms and locker rooms and participate in sports based on the gender they identify with. Although California Gov. Jerry Brown signed the School Success and Opportunity Act in August to support these rights, an opponent group just last week turned in 614,311 petition signatures to try to stop the act from becoming law on Jan. 1.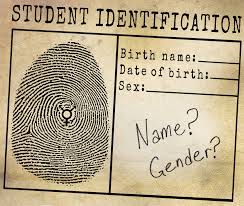 However, county registrars must verify at least 555,236 signatures for the issue to qualify for a statewide referendum in the 2014 midterm election year.
"Because often times many signatures are invalidated for various reasons, it is unknown whether the referendum will qualify," Support all Students Coalition, the group supporting the School Success and Opportunity Act, said in a release. "We are not surprised that the opposition was not able to acquire a comfortable margin to repeal a law that simply makes sure all students know they can have a fair chance to succeed at school. We are confident fair-minded Californians will see through any attempts to cause confusion about this."
According to the California secretary of state's website, county registrars have until Jan. 8 to complete a random sample of 3 percent, or 500 signatures, whichever is greater, and report their results.
In November, nine California congressional members sent a letter to Brown supporting the School Success and Opportunity Act and opposing any efforts to repeal it. "This legislation does more than just expand opportunities to provide equal educational opportunities for transgender students," they wrote. "A hostile school environment not only has a negative impact on the educational career of transgender students, but can increase their dropout rates, ability to go to college, and capacity for employment in the future. The School Success and Opportunity Act tells some of our most vulnerable youth that their issues are important and that they matter to their lawmakers."
According to the Support all Students Coalition website, the new law simply "restates explicitly" an anti-discrimination law already in place that requires that transgender students must be provided with "a supportive school environment where they have equal opportunities to become successful."
The opposition group, Privacy for All Students, states on its website that the legislation "gives students the ability to utilize intimate school facilities such as showers, rest rooms and locker rooms based on their so-called gender identity and not their actual sex." The group—a coalition of parents, students, and nonprofit and faith groups—argues that the law will expose boys and girls to uncomfortable situations.
Indeed, on Twitter the conversation often revolves around "coed bathrooms and showers," rather than protections for the minority students.
Privacy for All Students expanded on its motives in a Nov. 14 Facebook post that explained, "1. We support traditional families. 2. We don't want Sacramento legislating tolerance of damaging lifestyles and putting our kids at risk." But a Nov. 27 "meme" post goes back on message in large font to say, "Modesty: It's Not Hate."
Not surprisingly, the issue has become political, with the Republican Party of California endorsing the referendum. But it might be swimming upstream.
California and federal law already require schools to treat transgender students equally and fairly by ensuring that they are allowed to participate in sex-segregated school programs and use facilities consistent with their gender identity. Proponents of the law say that many California school districts and schools have had such policies in place for years. They note that the Los Angeles Unified School District has had a comprehensive policy for nearly a decade that has helped administrators know how to support transgender students.
Despite recent controversial statements by a Colorado school board member, that state, as well as Massachusetts, have statewide policies similar to California's law. State human rights commissions in Colorado and Maine have also reiterated that state law requires schools to respect students' gender identity.
If the issue doesn't land on the ballot, it could wind up in court.
The Pacific Justice Institute, a nonprofit legal defense organization based in Sacramento that specializes in "the defense of religious freedom, parental rights, and other civil liberties," has vowed to challenge the law in federal court.
Source