Tampa – Carmen Valentina doesn't like to keep her fans in suspense, which is why she is releasing a follow-up to her GG clip with Reagan Lush on CarmenValentina.com. Previously, fans got to see what happens when the two cuties get ready for a pool party. Now, you'll be able to see exactly what happens later in the day.
In "Oiled Up Bikinis, Boobs, and Blowjobs!", Carmen and Reagan are in the midst of their oiled up passion when a visitor, El Matadorx comes to the door. Their suitor is already so hard and Carmen and Reagan are so horny, they can't help but take advantage of the situation. In a pool filled with oil, Carmen and Reagan take turns getting their jollies, while giving their friend an amazing BGG experience.
"I was having so much fun with Reagan Lush, I wanted to get as much content as I could," said Carmen. "If you liked our last scene, you will love this clip. We had a great time getting ourselves all worked up and making our friend cum all over the place."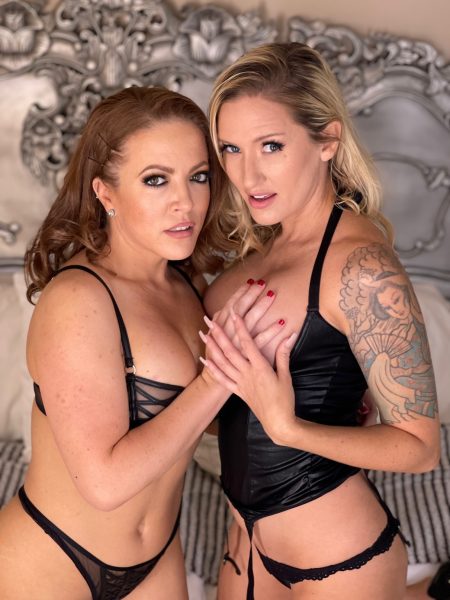 If you aren't already subscribed to CarmenFans.com, Carmen's OnlyFans, there's no better time than the present. Right now, fans can join for only $4 for the first month. This will get you access to exclusive content not available on any other platform. After that, the price is only $7.99 per month, which is still a steal!
Carmen will be in LA and available for shoots July 27th – 30th. Directors and producers can book Carmen directly at carmenvalentinaxxx@gmail.com.