WoodRocket.com
, the studio that brought you
Game of Bones
&
Doctor Whore
, presents an adult spoof of one of the most popular cult films ever made,
The Room
, in
The Room XXX Parody:
The Bed Room
!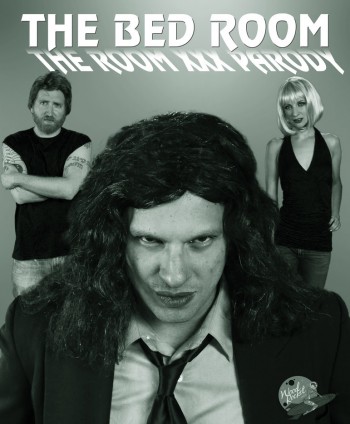 For the first time in cinematic history, a porn parody may actually be better than the movie it is based on!Considered by many to be both one of the most successful
midnight
movies of all time and one of the most terrible movies of all time, The Room will now be one of the most sexy & hilarious movies of all time with
The Room XXX Parody:
The Bed Room
,
now available
to watch for
free
only at
WoodRocket.com
Whether you want to know about sex lives like Johnny, or you just like to watch like Denny,
The Room XXX Parody: The Bed Room
will be tearing you apart with laughter & horniness!
The Room XXX Parody: The Bed Room
was written & directed by Lee Roy Myers, and stars Ela Darling, Tabitha Stevens, Seth's Beard, and Anthony Rosano in the closest game of two-hand touch you have ever seen!
Check out The Room XXX Parody: The Bed Room for free, only at WoodRocket.com.
WoodRocket.com is your source for free comedy & adult entertainment. With thousands of high quality adult movies & scenes like SpongeKnob SquareNuts 2, Porks & Recreation, and Game of Bones, & original web series like "James Deen Loves Food", "Topless Girls Reading Books", and "Stoya Does Everything". WoodRocket.com & its content has been featured on Gawker, Gizmodo, The Hollywood Reporter, Jezebel, Esquire, Bon Appetit, Vice, Fleshbot, and more. WoodRocket even found its Game of Bones & The Knobbit parodies as a trivia questions on the highly acclaimed Comedy Central Game Show, @Midnight.