No privacy concerns, says government…
HENAN, China — The Health and Family Planning Department in the north-central province of Zhengzhou is placing high-tech condom vending machines in pilot program. To receive a box of condoms, consumers need only swipe their identification cards. According to local reports, each scan of an ID card is good for a 10-ct. condom box. Those between ages 18 and 60 can receive one box a month free of charge.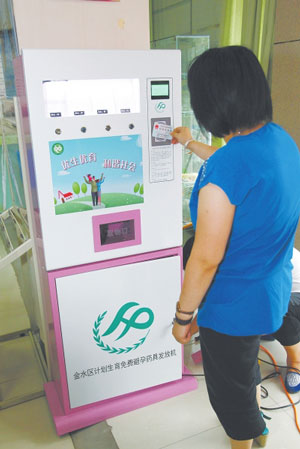 The new vending machines hold up to 80 boxes and are linked to a central database. Privacy, officials claimed, is maintained by partially concealing a citizen's name and identification number during transmission.
The new venders will replace the previous cash-only units that charged a nominal fee of one yuan (about 16¢) per vend.
Source