by Los Angeles Daily News
Following Los Angeles County's lead, the Ventura County Board of Supervisors on Tuesday voted to pass an urgency ordinance to require the use of condoms in adult film shoots.
The proposal mimics Measure B, which was approved by Los Angeles County voters last year and has led porn companies to scale back filming there and consider moving their operations to neighboring counties. The board's unanimous vote on an urgency basis means the ordinance would take effect immediately in the unincorporated areas of Ventura County, which cover about 95,000 people. Incorporated cities would have to pass their own measures, with Camarillo's City Council expected to consider today extending a moratorium on adult film permits for another 10 months.
Ventura County Supervisor Linda Parks, who introduced the motion, said residents reported seeing an increase in porn shoots and became concerned. "The reason we're seeing that uptick is because of Los Angeles County's law," she said. "There definitely was a public groundswell. There were a lot of concerned residents, especially from one neighborhood."
In a report to the board, Parks and Supervisor Kathy Long focused on concerns about the spread of HIV/AIDS and other sexually transmitted diseases.
"Public health research has documented widespread transmission of sexually transmitted diseases by unprotected sexual activity such as occurs in the adult film industry in the metropolitan
Los Angeles area," Parks and Long wrote. "The purpose of the proposed urgency ordinance is to prevent and reduce the spread of HIV/AIDS and other sexually transmitted diseases."
Like Measure B, which was created and supported by the AIDS Healthcare Foundation, the Ventura County Board of Supervisors measure also requires adult film studios to apply for public health permits and for the county Department of Public Health to lead inspection and enforcement efforts.
But a lawsuit filed by Universal City-based Vivid Entertainment LLC against Los Angeles County in federal court is still pending, and its outcome could affect all ordinances like Measure B. The lawsuit claims Measure B violates actors' rights to free speech and expression.
"A ruling in our current lawsuit will control all communities," said attorney Paul Cambria, who is representing Vivid.
Although a state law already mandates condom use on adult film sets, enforcement has been based largely on performers' complaints to the California Occupational Safety and Health Administration. Earlier this year, Assemblyman Isadore Hall, D-Compton, introduced a bill that would expand Measure B's criteria statewide. Hall said the issue was one of work safety. The bill is expected to be heard today by the Committee on Appropriations.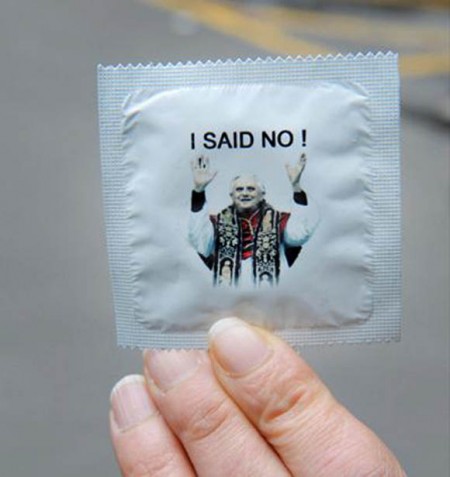 Michael Weinstein, director of the AIDS Healthcare Foundation, called Ventura County's decision brave.
"We're seeing a tide of history here," Weinstein said. "The overriding opinion here is that health and safety does not impede on freedom of speech. The idea that the industry can pull out and go somewhere else is not credible. We said from day one that we are not against porn. We're trying to make it safer."
The adult film industry largely opposes mandatory condom use and public health permitting, arguing the rules would cost taxpayers hundreds of thousands of dollars and that self-regulation works fine.
The Canoga Park-based Free Speech Coalition, which represents the adult film industry, called Ventura County's ordinance misguided.
"Rates of STDs in the adult performer population have been successfully managed by industry self-regulation since 1998, in the form of STD testing for performers every 14-28 days," said Joanne Cachapero, spokeswoman for the Coalition. "Populations (in the public) where rates of HIV and STDs are spiking do not include the adult performer population, and for our opponents and local officials to continue to vilify industry members as vectors of disease is inaccurate and deplorable."
(c)2013 the Daily News (Los Angeles)
Visit the Daily News (Los Angeles) at
Distributed by MCT Information Services