By AP
SPARTANBURG, S.C. — For the second time in a year, a motorist has been ticketed in South Carolina for displaying a replica of testicles on a vehicle.
A Spartanburg County sheriff's deputy stopped a truck Sunday evening after noticing the "anatomically correct" display on the rear bumper. The incident report says the driver removed the display after being stopped but he was arrested for driving without a license. He was also given a warning ticket for having an obscene display.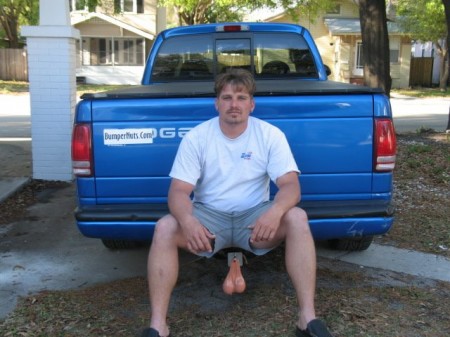 Last July, a Berkeley County woman was ticketed for having a similar display on the back of her truck.
That case is to go to trial in municipal court in the town of Bonneau. That trial has been delayed three times and no new trial date has been set.
Moral of the story – if you are driving in South Carolina, make sure your ride is neutered.