A young couple from Philadelphia had sex in the ocean in a Jersey Shore town while a crowd of onlookers formed, police said.
The couple — a 27-year-old male and a 23-year-old female, both from Philadelphia – were charged with Lewdness for their alleged roles in the shocking incident in Sea Isle City this past Sunday.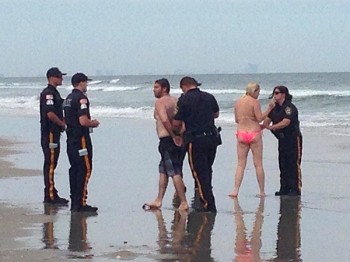 Photo via Instagram user 19125er
According to the Sea Isle City Police Department, summer officers observed the couple having sex in the ocean near 46th Street at about 4 p.m. Police say a crowd of onlookers began to form.
The officers instructed the couple to stop what they were doing and exit the water. An eyewitness told CBSPhilly it took the female a long time to exit the water because she had difficulty tying up her bikini bottom.