(LONDON, UK) — Paul Raymond Publications, the UK's biggest and best selling publisher of adult magazines, are pleased to announce that comedian and social media star Dapper Laughs will host the 2015 Paul Raymond Awards alongside top UK adult star Lexi Lowe.
The annual show currently in its third year celebrates the biggest night in the British adult entertainment calendar and has been dubbed the 'porn Oscars' by mainstream media outlets. Attended by the hottest stars, adult industry professionals and celebrities it promises to be a night to remember.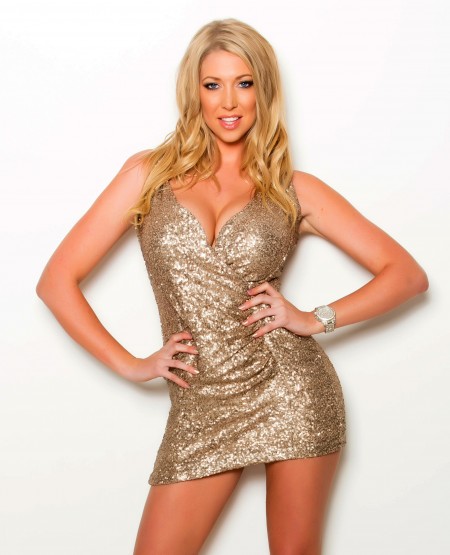 "Lexi has asked me to host the Paul Raymond awards with her, It's probably because we did a couple of movies back in the day together" Laughs jokes in a vine video yet to be released. "I'm looking forward to hosting the porn awards and meeting some of the faces i've been watching for years, safe to say it's going to be a naughty night."
Comedian and pick-up artist Dapper Laughs shot to fame with his own ITV2 television show 'Dapper Laughs on the pull' after gaining huge popularity on the social media platform Vine. After a brief retirement following controversy surrounding his act Dapper commenced "The Res'Erection" stand-up show earlier this year.
"We are delighted to have Dapper Laughs co-hosting our awards show this year" Said Mark Hassell, head of marketing and event co-ordinator at Paul Raymond. "His big personality and banter should be more than enough to keep our rowdy crowd entertained!"
Laughs will be co-hosting the awards alongside Lexi Lowe, one of the top UK porn performers, who has appeared in countless hardcore movies including playing the lead role in the highly publicised 'Down on Abby' a Downton Abbey porn parody. Lowe has also appeared on Channel 4 News and MTV speaking out about the adult industry and was the winner of the 2014 Paul Raymond girl of the year award.
The awards ceremony which has been moved from its previous venue to the iconic ballroom of Cafe de Paris in London will take place on Thursday 5th November 2015. Nominees will be announced imminently.
For sponsorship enquiries please contact Mark.Hassel@Paulraymond.com
All press enquiries to be directed to euroelitepr@gmail.com