Fans Can Also Buy Her Number Through DreamLover
VENICE, CA – Dava Foxx Is making it easier for fans to get a piece of her action, whether that be a custom video, a private Skype or order some Dava merch with the creation of www.PayDavaFoxx.com.
Fans can also check out www.dreamlover.com/DavaFoxx where they can purchase her phone number. Who wouldn't want the opportunity to be able to call or text or send Dava pictures at their leisure!
"I really just want fans to be able to connect with me as easily as possible," she said. "Porn can be a really detached experience and by doing these other things I hope we can come together – literally!"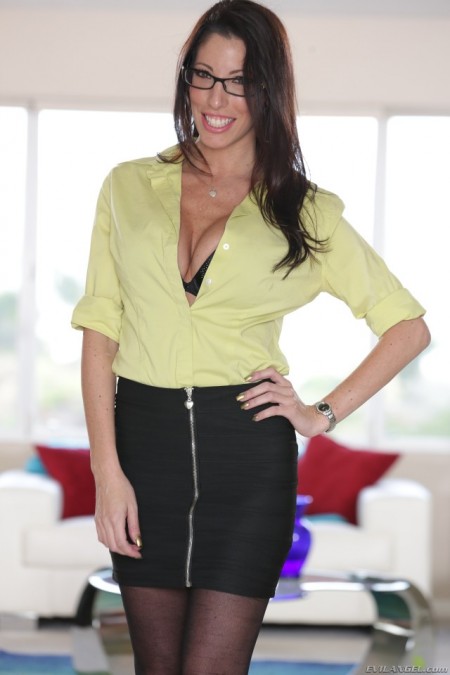 She has also confirmed for one of the biggest cam events of the year, Camming Con, which will be held June 4-7 in Miami Beach. For more information go to www.cammingcon.com.
New Dava movies include Lex Is a Mother Fucker #4 (Kevin Moore/Evil Angel), which features her first interracial, Daddy's Hot Wife (Wicked), both directed by Kevin Moore.
Read her ADT interview at http://interviews.adultdvdtalk.com/dava-foxx/.
Check out Dava's new site at http://thedavafoxx.com/tour/?nats=MTQ5NC4xNi42NS44OS4wLjAuMC4wLjA. Her customs page is at http://customs4u.com/customs/davafoxx. Connect with Dava via Dream Lover go to www.dreamlover.com/DavaFoxx. For anything you'd like from Dava go to www.paydavafoxx.com,
Check out Dava on FreeOnes and be sure to give her a 5-star rating while you're there. The site has a great collection of Dava's work and offers access to some of her scenes. Go to www.freeones.com/html/d_links/Dava_Foxx/.
For everything Dava Foxx go to http://risingstarpr.com/clients/dava-foxx/. For up-to-the-second updates, follow Dava on Twitter (@DavaFoxx). Her Instagram is @DavaFoxx.