A Washington woman is accused of using her breasts to smother and kill her boyfriend after an altercation at their mobile home.
Donna Lange, a 51-year-old woman from Everett, Wash., is believed to have suffocated her boyfriend to death with her breasts on Saturday, Jan. 12, according to Seattle's KIRO 7 Eyewitness News. Deputies, called to the Airport Inn trailer park at 12:45 a.m. for a disturbance report, found medics performing CPR on Lange's 51-year-old alleged boyfriend, who was later pronounced dead at Swedish Hospital.
KIRO 7 reports that witnesses claim they saw Lange throw her boyfriend down in the back of the mobile home. She was later found by witnesses with her chest covering the victim's face. Police noted the size difference between Lange and her boyfriend — she was 5-feet, 6-inches and 192 pounds, he was 5-feet, 7-inches and 175 pounds.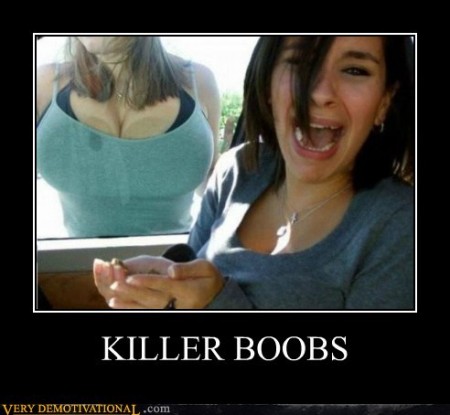 Other women around the world are known to have allegedly used their breasts as weapons.
In November, German lawyer Tim Schmidt claimed his girlfriend tried to smother him with her 38DD breasts. Schmidt said she pretended it was a sex game, the Daily Mail reported. "I asked her why she wanted to smother me to death with her breasts and she told me: 'Treasure – I wanted your death to be as pleasurable as possible,'" he said.
The 33-year-old woman was reportedly accused of "attempted manslaughter with a weapon," according to the Daily Mail.
A U.K. mother of three nearly smothered her boyfriend with her 40LL breasts while they were having sex in 2010, CBS reported via News of the World. She mistook his flailing for excitement, until she noticed that he had stopped moving and appeared to not be breathing.
Luckily, the man regained consciousness, but the two broke up shortly thereafter.