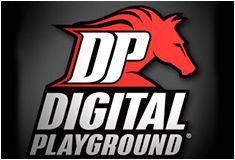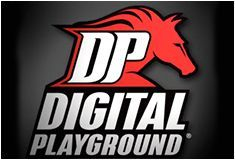 ANNOUNCES COLLABORATION WITH THE BLUE BALL FOUNDATION FOR
TESTICULAR CANCER AWARENESS MONTH
DP Exclusive's Eva Lovia Stars in Game of Balls PSA for Testicular Cancer
April 21, 2015 – Burbank, CA – Digital Playground, famed North American adult studio has teamed up with Australian charity, The Blue Ball foundation in a public service announcement for testicular cancer starring DP's contract star Eva Lovia in a parody called Game of Balls, in support of World Testicular Cancer Month this April.
The Blue Ball Foundation was founded by Mike Elliott and Jamie Morgan, survivors of testicular cancer. Their charity provides education and support to young adult men to raise awareness about the cancer, the most common cancer for young Australian men aged 20-39.
Co-founder Jamie Morgan said, "As Eva says in the film, it's 97% curable when detected early but sadly, most men never check themselves. This is a smart, cheeky way of getting our message out to the relevant audience at exactly the right moment. The potential for this initiative to save lives is huge."
In Game of Balls, Eva Lovia addresses the audience about the key facts about testicular cancer, and demonstrates how to check oneself using her co-star Van Wylde. To learn more about The Blue Ball Foundation, key information about testicular cancer and a Safe-For-Work version of the message, please visit playwithyourself.org.
The star raves, "I am so excited to be a part of such a great cause especially in such a revolutionary way. I think it was a very bold move and I love that because when it comes to saving lives or at least balls – the bolder the better!"
To watch Eva Lovia star in Game of Balls, please visit digitalplayground.com.