Groupon offers daily deals for travel, food, shopping and beauty — Dildo Of The Day offers discounts on extracurricular activity.
The Seattle-based site, which was featured this year at the Adult Entertainment Expo in Las Vegas, buys various sex toy products in bulk and gives you a new deal every time you visit.
"It's the Groupon of sex toys," DildoOfTheDay.com rep Ben Lehrer told HuffPost Weird News. "We only mark our toys up about $10 or $15. We're not trying to own the sex toy market, rather we're trying to get them to as many people as possible so they can explore their sexuality."
Toys like the LELO line of vibrators — hailed by Lehrer as the best of the best — might go for $100, while their counterparts in an adult store can go for as much as $150.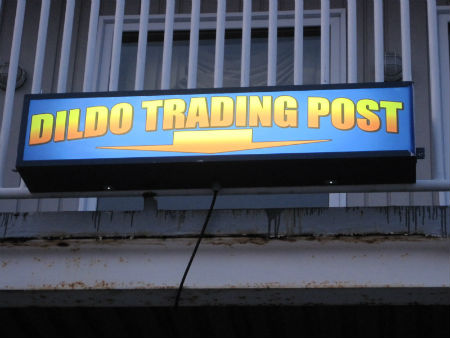 Today's deal might be the greatest one yet, Lehrer said. The company is offering an assortment of glass toys that weren't sold during the convention. You can let the company choose for you, or choose your own.
At the Hard Rock Hotel last month, AEE visitor Marybeth Perle was holding a "big black dildo" at the site's booth, and said she came to see what the buzz was about.
"Girls don't buy vibrators often, but they're pretty expensive when we do," she said. "It's nice to have a discount and a reason to avoid a grimy porn store."