HILLINGDON sex lives are hotting up, according to an interactive 'sex map' showing how much residents across the UK spend on sex-related products.
The survey, conducted by online adult retailer Lovehoney, estimates that, as a nation, we spend £315m per year (over 5 mil US)  on sex-related products.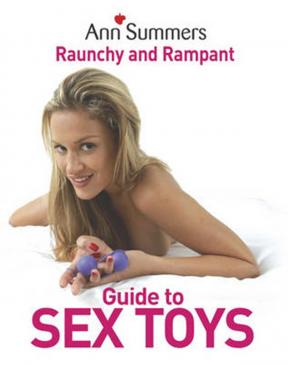 Though ranked 185th in the UK, Uxbridge topped the Hillingdon charts by spending 1.3 times the national average on sex-related products.
Uxbridge was closely followed by Ruislip at 191, Northwood at 303 and West Drayton at 311, with Hayes bringing up the rear in 434th place.
The interactive map allows viewers to search for their own home towns and compare the data with neighbouring areas.
While intended as a bit of fun, the map has prompted a variety of reactions over what it reveals about our society's changing attitudes to sex.
"People are much more open-minded. I see the way local people come in and their reaction, and they're all quite educated about the sort of products available," said Jessie Fim, who works at Uxbridge adult shop TLC.
"It's always new customers as well, because people who move to the area hear there's a sex shop here and come to look around."
But, while some see this map as a sign of an increasing willingness to talk about our sex lives, others see more sinister implications.
"I think it's very good that people are open and couples are talking about these things, but it doesn't necessarily mean they're having a good sex life," said Rosemary Lamaison, a relationship counsellor based in Ruislip.
Ms Lamaison added that surveys like these could be very unhelpful, contributing to the commercial pressures on people and strengthening our unrealistic expectations of sex, based on what we witness in pornography.
"We are in a highly sexualised environment but I think that generally our sex is poor. If it was working for people, then we wouldn't be talking about it," she said.
"It's unhelpful because everyone believes someone else has got something they haven't."
James Hunting, lead pastor at Crown Church in Uxbridge, said it was shallow to conclude that a high spend on sex toys equated to a healthy sexual relationship.
"A better definition for the sex map has to include additional ingredients such as commitment, intimacy and love," he said.
"Sex is meant to be fun and it's the glue that makes relationships last. Get those ingredients into the relationship and your Ann Summers bill needn't be as high."
To view the sex map for yourself, visit