LOS ANGELES, CA – The Undisputed Kings of Interracial Content, The Dogfart Network is proud to announce that the company has picked up two XBIZ Nominations for the upcoming 2015 XBIZ Awards.
The 23-site network that offers content from MILFs to Cuckolds to Parodies and everything in between with an Interracial twist was honored with a nomination for Interracial Release of the Year for their film Interracial Blowbang Vol. 8 as well as a Tech Award Nomination for Affiliate Program of the Year – Specialty.
"Nabbing two XBIZ nominations is truly amazing for us," said a Dogfart Spokesman. "Normally you need to have your content on DVD to be nominated and with us just recently making our return to DVD a few months ago through our deal with Pulse Distribution, to have one of our first titles that we put out be nominated for Interracial Release of the Year is amazing. We are also extremely thrilled about being nominated for the Affiliate Program of the Year."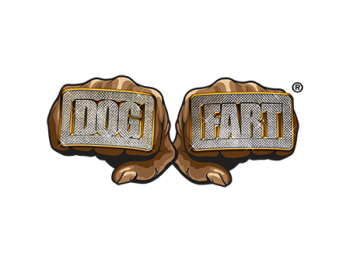 Dogfart's affiliate program which has been running since 1998 has proven to be one of the most successful on the web. With over 15 million dollars' worth of content and 23 sites to promote, for someone who is making their money through affiliate sales, Dogfart Is the perfect platform to be putting their time and energy into. The company is also shooting scenes almost daily and they are one of the few networks on the web that subscribers stay loyal to. In fact, a number of their subscribers have been with the site since its humble beginnings back in 1996. In addition to the huge amount of content available and a brand name that is synonymous with Interracial Entertainment, the program offers hosted MP4's, Hosted Galleries, and dozens of webmaster ad tools. To top it off, the site pays up to $60 per sale, a considerably higher sign up rate than other programs.
Dogfart is currently releasing 4 titles a month on DVD through their deal with Pulse Distribution. For order inquiries, contact Robert at robert@pulsedistribution.com
For the latest updates on the Dogfart Network, make sure to follow them on Twitter.
For more information about Dogfart's affiliate program, click here.