Edinburgh City Council has scrapped the licensing of saunas and massage parlors.
The move marks a change in the city's long-standing tolerance of the sex trade and it follows a number of police raids on premises.
The council said the arrangement was "no longer effective" but it did not mean the saunas would close.
Representatives of sex workers have said the decision not to license Edinburgh saunas could put them more at risk.
The number of sites approved for public entertainment licences was recently cut from 13 to six after police concerns.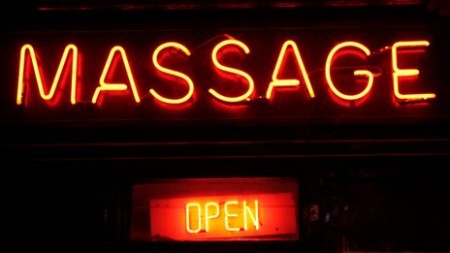 'Counterproductive raids'
Speaking last week, Gavin Barrie, City of Edinburgh Council's convener of the regulatory committee, said it was no longer appropriate to consider saunas and massage premises for a public entertainment licence.
The refusal of licences for some saunas last year followed raids carried out by the police in the summer.
The charity Scot-Pep, which campaigns for the rights of sex workers, said it was disappointed by the council's decision.
A spokeswoman said: "This will mean women are working in constant fear of traumatising and counterproductive raids on their workplaces.
"Premises will be driven underground, away from service providers such as health workers.
"With Police Scotland persisting in its policy of using condoms as evidence of sex work against the explicit recommendations of the World Health Organisation, workers will fear to keep large quantities of condoms on their premises, as this could be used to criminalize women."