Japanese adult video stars Emiri Okazaki and Anjyu Kitagawa were guests yesterday at the Dalian International Adult Expo, an adult goods convention in Dalian, China.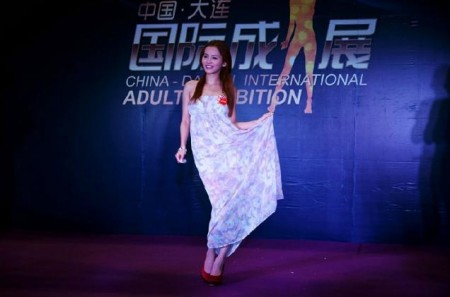 Shortly after Okazaki took the stage, eggs where thrown at her.
She ran off stage once and returned — and again, eggs and plastic bottles were tossed on the stage.
You can see what happened in a video from QQ, posted here.
As Record China reports, an eyewitness said that this is the result of anti-Japanese feelings from the Japanese occupation during the 1930s and 1940s. Here, you can see protestors at the event holding a sign that reads, "Do Not Forget the National Humiliation."
The second line reads, "Resolutely Resist the Pollution of Dalian by Japanese Porn Stars."