LAS VEGAS—The tension in the air was so thick you could cut it with a butter knife. As The Joint crowd swelled for the first day of the AVN Entertainment Expo at the Hard Rock Hotel & Casino, judges Keiran Lee, Dani Daniels and Nikki Benz took to the stage to announce that Eva Lovia had bested the competition to be named the first-ever DP Star.
Lovia beat out August Ames and Alexis Adams for the crown and is the recipient of a Digital Playground contract along with being named the newest Fleshlight Girl.
Benz set the stage stating that the crowd was "witnessing history today." When she announced that Lovia had won, confetti streamed down from the ceiling and she was showered with champagne by the judges.
"Wow, wow, thank you everyone, this is truly an honor," Lovia said. "I almost can't believe it. I'm in shock. Thank you, thank you!"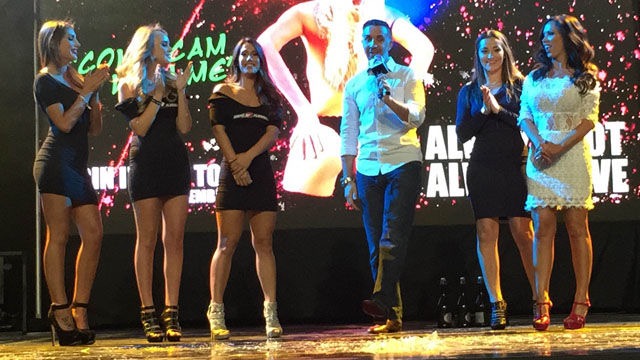 The competition began with more than 300 online applications, from which 31 were selected to do in-person auditions with judges Lee, Benz and Daniels. From those candidates the judges picked their top six and then the final three.
"It was a rush, it was very exciting. I did a lot of firsts in that live orgy," Adams said of the live scene that was shot to determine the final three. "I did my first girl/girl in the live orgy, I was fisted, I squirted, it was incredible. It was hot."
Ames echoed Adams' sentiments.
"I had fun too, it was a challenge," she said. "Like the other girls said it was really stressful too, but overall I learned a lot."