VENICE, CA – It's been less than a year since porn fans were introduced to Kissa Sins and the more they know the more they love.
Fleshbot takes us another leap forward as we get to know one of the year's best new starlets with one of their trademark 20 questions interviews. Kissa reveals herself as a real, passionate, curious and intelligent girl, interesting both on- and off-screen.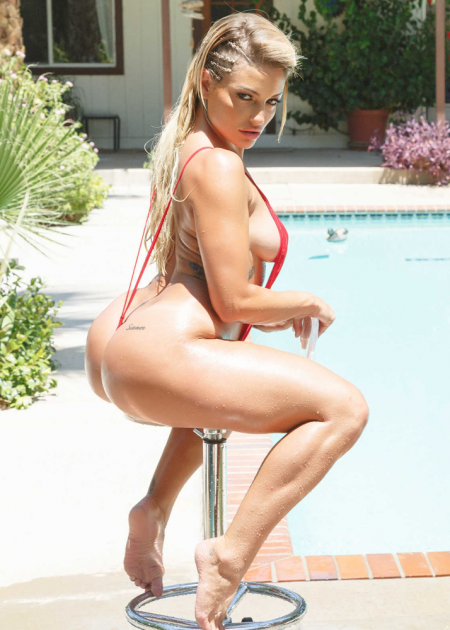 Asked what she thinks shaped her into the sexually strong performer she is in front of the camera, Kissa explains:
"My own sexuality makes me who I am on camera. There is absolutely nothing that can stop me from being exactly who I am when I fuck, because my orgasms completely consume me and take over my entire body. That's why I shake when I cum, because I just can't handle how good it feels. I've always had some kind of raging sexuality in my body, and I guess it had been pent up in my prude body until I met Johnny Sins and I was able to truly express myself sexually."
Kissa says that she used to be prudish and, while always horny, was never promiscuous. Still, she has always loved porn and it has long offered her an outlet for her sexuality.
"I have always loved porn because I have never been sexually promiscuous, but I've also always been terribly horny – so porn was basically the only way I could express my sexuality and come as much as I wanted to. I would masturbate for hours and hours and hours. I found my first porn VHS when I was 10 years old, and have been addicted ever since. My favorite porn star has been Jesse Jane since I was a kid!"
Read the entire "Twenty Questions with Brazzers Contract Star Kissa Sins" at http://straight.fleshbot.com/6010955/twenty-questions-with-brazzers-contract-star-kissa-sins.
Kissa will be taking over Pornhub's Snapchat all day this Thursday, Aug. 20. Snapchat users can look for the username PornHubAria and enjoy Kissa's personal touch throughout the day. Those who follow Kissa on social media know this will be a can't-miss event. It begins at 11 am PST.
Kissa's hot new scene with Rachel Starr and Johnny Sins is the Brazzers' scene of the week and already has nearly 300,000 views. See this all of Kissa's Brazzers work at http://ma.brazzers.com/profile/view/2405/kissa-sins/. There is also plenty of hot content on http://johnnyandkissa.com/.
Enjoy the official Kissa and Johnny Sexual Bucket List and much more at http://sinningatlife.com. Kissa also has hoodies, fitness tanks and hats on www.sinsmerch.com.
She's on Tumblr (www.tumblr.com/kissasins), Instagram (@coyotelovesyou), Google+ (+kissasinslovesyou), Snapchat (kissasins) and more. For up-to-the-second updates, follow her on Twitter (@kissasins).
For everything Kissa go to http://risingstarpr.com/clients/kissa-sins/.