ST. LUCIE COUNTY, Fla. — If Casey Anthony is in fact living in Port St. Lucie, she won't have to go too far to look for a job. She was offered one without even applying.
The Body Talk adult entertainment bar along US 1 has a large sign outside the building for everyone to see, including perhaps Anthony. The sign says, "Hey Casey we are hiring."
General Manager Doug Devlin tells CBS 12 he posted the offer to the signboard around 11pm on Sunday, not long after he heard Casey Anthony had moved to St. Lucie County.
"Some are positive, some are like are you kidding me? I started hearing the gossip around town and I'm like, whoa really? I wanted to welcome her to our city, as a bit of joke," Devlin said.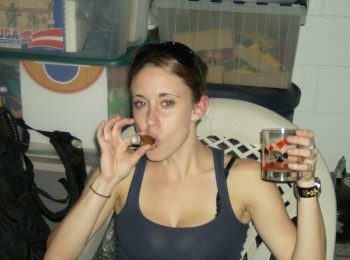 The rumor of Anthony's location all stems from a recent People Magazine article that says the infamous Anthony is living on the Treasure Coast.
"She's got to live somewhere, why not here?" said one Port St. Lucie resident.
In the latest issue, Florida-based writer Steve Helling said the notorious tot mom is living alone in St. Lucie County. He does not say how he knows that.
People who live in Port St. Lucie say Anthony's location has been a huge topic of conversation over the last few days.
"I was just talking to family and they were like, 'can you believe she's here?!" and I'm like no, I can't believe she moved here," said one resident.
But as the speculation continues, not everyone here seems to care.
"Made a big deal out of her. I'm done. Over with it," said one resident.
"I don't care either way, it doesn't effect my life," said another resident.
Regardless, Anthony's possible whereabouts in St. Lucie County still remain a mystery and she hasn't responded to the offer.
Source: CBS12