A former associate pastor pleaded not guilty Wednesday to charges he sexually assaulted female parishioners at his Norwalk church under the guise of a faith-healing process, officials said.
Jorge Juan Castro, 54, was charged last month with six felony counts including rape, penetration by a foreign object and oral copulation. He is next scheduled to appear in court on Nov. 13.
Los Angeles County sheriff's officials, who arrested Castro last month at his Norwalk home, allege the former pastor targeted women at Las Buenas Nuevas Church who were in the country illegally and spoke only Spanish, assaulting them at the church or during home visits.
Castro allegedly told the women the sex acts were part of a faith-healing process.
"He claimed to have healing hands and utilized that process to eventually sexually assault them," Los Angeles County Sheriff's Capt. Robert Esson told The Times. "He preyed upon them from a trust position. He warned them they'd be the subject of ridicule in the church if they told others."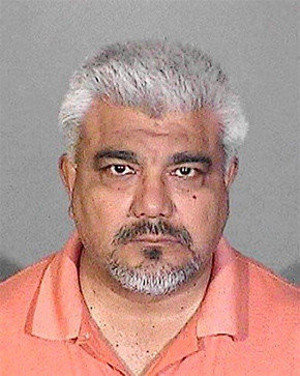 Sheriff's officials say the incidents date to Castro's arrival in Los Angeles from Argentina in 2004. Although the charges involve two women, detectives said they believe there are at least 20 victims — most of whom, officials said, fear deportation.
"We're here to tell the victims and any other potential victims that law enforcement is here to help them," Sgt. Al Garcia told The Times last month. "We will not report them to immigration. We're not going to deport them. We're here to help them."
Sheriff's officials launched their investigation in April after they were notified by a third party who had talked to many of the victims. Church leaders removed Castro from the church upon learning of the case, Esson said, and detectives went to the mostly Spanish-speaking congregation in hopes of gathering more information.
Some women provided evidence to detectives, and their allegations led to the charges, Garcia said.