Award Winning Starlet Fresh Off Contract & Back to Work!
VENICE, CA – Porn lovers have good reason to rejoice because Remy LaCroix is once again a free woman and able accept the kinds of amazing opportunities that made her famous. Late Tuesday afternoon ArchAngel announced by press release that they had released the award-winning starlet from her exclusive contract with the company. Citing irreconcilable differences, Remy's six-month commitment was cut in half, allowing her to get back in the game. Within hours she was booked for several fantastic new projects that will allow her to show her legendary talents.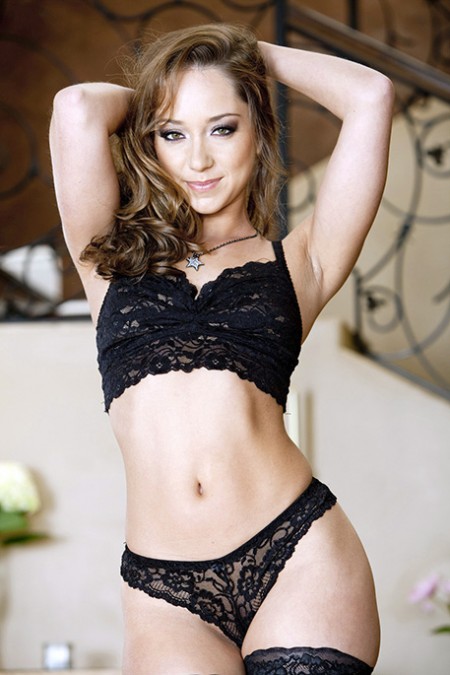 Free at last
"I'm grateful to be on my own again," Remy admits, "While I'm saddened about the way they chose to end things, my freedom more than makes up for the drama. I'm excited to be working with award-winning directors once more, people with their own unique creative vision who know that the best way to get a great scene out of a girl is to treat her with respect and make her comfortable instead of trying to talk down to or threaten her. It's been a difficult time for me and I learned some valuable lessons. I will never go through anything like that again.
"They like to talk about ArchAngel being like a family, but unfortunately I felt like I was the unwanted stepsister. Sometimes a divorce is best for everyone in the family. I'm ready to work again and to feel challenged and express myself."
Remy is one of the most sought-after adult performers in history and the only to ever win AVN Awards for Best New Starlet, Performer of the Year and Best Actress – something she managed to do in only two years! No woman performing today can boast the track record of success she has managed since shooting her first scene in 2011.
"My fans and friends in the industry have been very supportive of me," Remy continued. "I feel so lucky to have them. I'm looking forward to giving them the best scenes of my career so far!"
Directors and producers looking to hire Remy LaCroix before her schedule fills up can contact her directly at bookingremylacroix@gmail.com.
Follow Remy LaCroix on Twitter @remymeow and Instragram (ugottabekittenme). For everything Remy go to http://risingstarpr.com/clients/remy-lacroix.