In April 2013, a TRPWL rep attended the final two days of  Cal/OSHA's trial (in Oakland) concerning complaints made by AIDS Healthcare Foundation (AHF) against gay adult content producer Treasure Island Media (TIM). At this point, the complaint was already about three years old, and the first morning's hearing began with indignant Cal/OSHA prosecutor Kathryn Woods blasting TIM defense attorney Karen Tynan for describing Cal/OSHA employees and AHF staffers as "thick as thieves" and "practically canoodling during lunch" at the previous hearing. With the retirement of Cal/OSHA Deputy Chief for Health and Technical Services Deborah Gold, times appear to have changed…
From Free Speech Coalition CEO Diane Duke, today:
Yesterday, Treasure Island Media announced that their six-year investigation with Cal/OSHA over the use of condoms had concluded with a whopping $685 fine for the company.
In a press release, AIDS Healthcare Foundation, which initiated the investigation, tried to save face by calling it a "landmark ruling," and it was — for the adult industry.  AHF had hoped that Cal/OSHA would consider the lack of condoms on an adult set to be a serious fine, and had pushed for fines in the tens of thousands of dollars. Instead, Cal/OSHA rebuked them.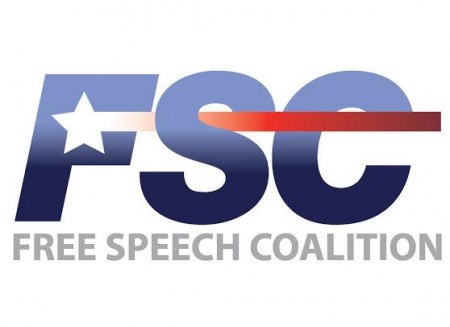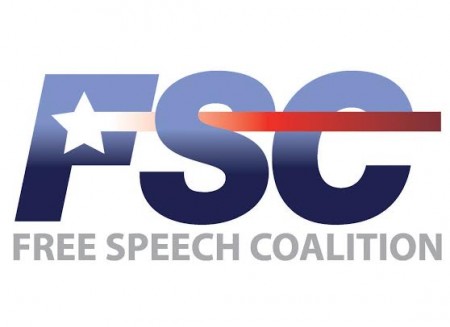 For the past several years, Michael Weinstein has been siphoning non-profit money for a campaign of harassment, while communities in need suffer. In doing so, AHF has effectively become a lobbying organization, spending political money profligately while many people in LA and across the country die for lack of treatment. So we ask again: why is Weinstein focusing on so many millions of dollars to patrol the country's roughly 1500 adult film workers when there is not an issue with HIV in adult film?
For those in the adult industry, there is reason to celebrate. The $685 dollar fine — the same fine that a company might get for not having a full stocked first aid kit — is precedent setting. Weinstein is free to bring more and more cases against adult companies, but the outcome is already known.
Cal/OSHA resources should be used to investigate actual workplace safety regulations brought by workers, not imagined violations of some moralist's fevered mind. He is wasting state resources and preventing state workers from helping those in need.
Treasure Island should be applauded for their tenacity, and attorney Karen Tynan should be congratulated on a case well argued. We look forward to more such "landmark" rulings.
Diane Duke
Chief Executive Officer
Free Speech Coalition
818-348-9373
Postscript
— When
TRPWL
interviewed Paul Morris shortly after the trial, I mentioned Deborah Gold's dramatic statements about watching people die of AIDS in hospice back in the 1980s, and the outdated AHF – Cal/OSHA view of HIV as a death sentence rather than a manageable disease — not to mention a preventable one via therapies such as
PrEP
. He offered this response to our core question: when will this AHF-inspired
anti-sex
crusade end?
"You have to die, I have to die, Weinstein has to die, Deborah Gold has to die. Anyone who carries that emotion of having personally seen what AIDS did in the 1980s, and hospice care, et cetera, has to be gone. As long as that generation is around, and in power, we'll have to face this."
Morris also vowed to fight on against these sexphobes — and today he tweeted "AHF loses 6-year battle against TIM. We at TIM did this for all the raw fuckers out there. Go celebrate."