In a surprising move, BDSM porn company Kink.com has suddenly stopped production on two of its most "extreme" sub-sites. CEO Peter Acworth tells Salon the company is halting filming on the wildly popular Public Disgrace and Bound in Public. Both series were shot with a public, and often participatory, audience — and as such, generated attention and criticism. (You can read about my experience witnessing a Public Disgrace shoot here.) The company is also rebranding HardCoreGangBangs as FantasyGangBangs, while putting a stronger emphasis throughout the series on consent.
At the same time, Kink is ramping up its educational efforts, in the form of video demonstrations of and sexuality workshops on everything from fellatio to dirty talk to rope restraint. Increasingly, Kink will be welcoming the public into The Armory, the company's historic castle-like building in San Francisco, for events kinky and otherwise. Their massive drill court? Acworth is hoping the NSFW venue will become host to SFW conferences.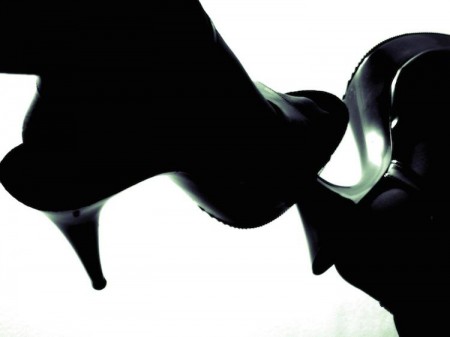 It's hard to know what this story is really about. The proliferation of free online porn? (After all, with porn profits plummeting, alternative revenue streams are a smart move.) The success of activists in putting pressure on pornographers? Censorship through political pressure? The coming-of-age of a popular porn company? The mainstreaming of BDSM? Whatever it is, it certainly seems reflective of the time we're living in.
This decision comes after a spot of bad press. Last summer, former porn performer Cameron Bay tested positive for HIV after filming a Public Disgrace shoot. The transmission did not happen on set, but the incident amounted to a lot of negative P.R. for Kink and the porn industry as a whole — especially after Bay reported that her costar got a cut on his penis during filming but the shoot continued. Acworth says the decision to bring the series, along with Bound in Public, to a halt isn't driven by that, alone, though. Instead, he says it's an attempt to be more inclusive, and to better fulfill the company's aim of "demystifying alternative sexualities." It's also part of a new push to turn Kink.com into a lifestyle brand à la Playboy.