Tampa – Roxie Rae is one busy fetish queen – not only is she consistently producing new clips starring some of the top fetish performers, but she also makes sure to star in a clip as well. Joining Roxie this week are Dava Foxx, Jenny Jett, Krissy Koven, Sydney Paige.
First, Roxie has another dildo blowjob clip on Roxie Rae Fetish. In this POV clip, Roxie, wearing fishnets, teases you with her feet before getting her dildo. It's the perfect size, and she gets it nice and wet with spit. But, she doesn't go deep – she just wants to tease you.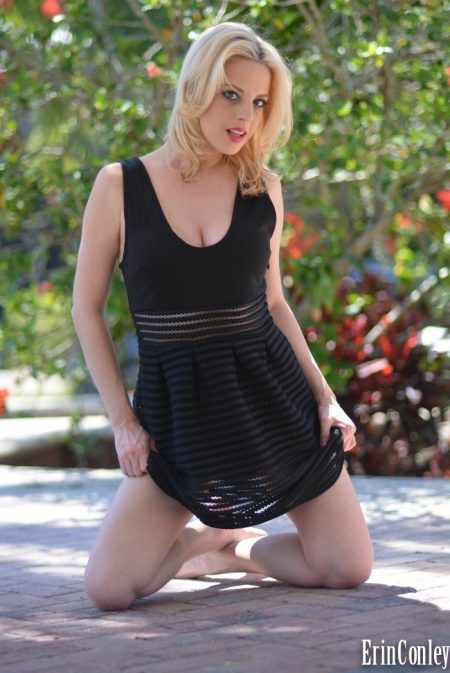 Also on Roxie Rae Fetish is an exercise clip featuring Jenny Jett and Dava Foxx. Dressed in sports bras and tight yoga pants, Jenny and Dava compare muscles to see who is stronger. When Jenny tells Dava she can out lift her, Dava tells her to prove it. Jenny carries around Dava like a doll, proving her strength.
Next on Karate Domination, Emma Mayer bests you in a karate match, as she kicks and knees you to the ground. After passing out, you wake up to find that Emma has shrank you to half your size. Emma stop the beating just long enough to humiliate you on your shrunken stature.
Krissy Koven and Syndey Paige round out the updates for the week. Over on The Foot Fantasy, the naughty schoolgirls overhear their classmate talking about foot worship, and decide to try it for themselves, without removing their pantyhose. Finally, on Best Wedgies, Sydney decides to teach the lazy Krissy some respect, by continuously giving her wedgies until she decides to pull her own weight.
Follow Roxie on Twitter and Instagram. For a complete list of who you can order custom videos with visit RoxieRae.com or email roxieraefetish@yahoo.com. Buying a gift off Roxie's wish list is the perfect way to please her. Roxie has been adding exclusive never before seen content to her OnlyFans at https://onlyfans.com/roxierae, and IWantRoxie.com is the place to find Roxie's best solo clips.
PR for Roxie Rae is provided exclusively by XXX STAR PR. Follow us on Twitter, @XXXStarPR and check out our website, xxxstarpr.com. For interviews or media inquiries, contact xxxstarpr@gmail.com.