Los Angeles – Charlotte Sartre has been making her mark on the industry in the short time she's been performing. Known for her work ethic and extreme kinkiness, producers can't wait to get her on their sets. Charlotte's latest release,"Kink School: Tips From A Master" by Severe Sex, displays her knowledge and love of BDSM in educational setting. Charlotte appears on the cover of this DVD, which also features Charlotte Cross, Cupcake Sinclair, Mickey Mod, Tommy Pistol, and Tim Woodman.
Charlotte plays submissive to her master Mickey Mod in this thrilling scene. Each time she is dominated by Mickey, whether it be getting spanked with a cat-o-nine tails, getting choked, or receiving an anal pounding, Charlotte is sure to thank him for the pleasure she is earning. Charlotte and Mickey manage to deliver a hot scene, while instructing viewers on how to safely and respectfully incorporating BDSM into their lifestyles.
Working on this film was a pleasure for Charlotte, as she stated, "I really, REALLY enjoyed getting fucked up the ass by Mickey Mod and being able to simultaneously demonstrate BDSM in an educational sense." You can purchase the entire DVD, or buy Charlotte's scene here.
Charlotte will be available to shoot in LA from September 3rd-10th, and is available for just about everything. Email booking@charlottesartre.com to get her on your set.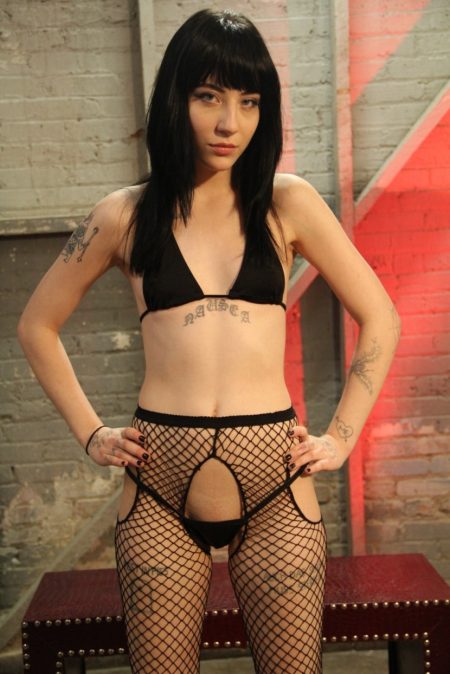 Follow Charlotte on Twitter and Instagram. Fans can purchase a gift from her wishlist. And don't forget to visit her official website, CharlotteSartre.com, her ManyVids store, or catch a cam show on Chaturbate. Charlotte is on FreeOnes, so go and rate her 5 stars!
PR for Charlotte Sartre is exclusively provided through XXX Star PR. Follow us on Twitter, @XXXStarPR or visit our official website, xxxstarpr.com. For interview requests or media inquires, please e-mail XXXStarPR@Gmail.com.