Las Vegas is one of the cities in contention to host the 2016 Republican National Convention, but Nevada's prostitution laws may jeopardize the city's chances of winning its bid, Senate Majority Leader Harry Reid, D-Nev., said this week an interview with the Reno Gazette-Journal.
"I have been supportive of them on that," Reid said of the city's bid to host the convention, where the 2016 Republican presidential candidate will be officially nominated. "But that (prostitution) would be an issue."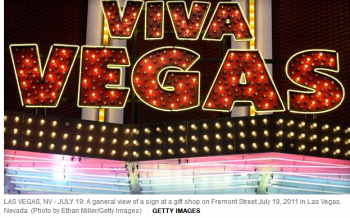 Prostitution is illegal in Las Vegas but legal in other parts of the state. Reid stressed to the newspaper that he thinks the law is a problem, even though prostitution is prohibited in the specific city in question. "It was asked if it would have an impact on the (GOP) convention coming here and I said, 'yes,'" he said.
"One of the (bad) images we have had, gambling, has long since past as a negative," the Senate leader continued. "But prostitution hasn't."
Representatives from Las Vegas and three other cities in contention for the 2016 convention — Denver; Kansas City, Missouri; and Columbus, Ohio — met with Republican National Committee (RNC) members last month at the RNC's winter meeting. The city representatives brought gifts and promises of deals for the RNC in an attempt to win the bid for the convention. From Las Vegas, the RNC members received goodie bags with fleece jackets and leather binders.