Seattle – Laz Fyre and Lady Olivia Fyre, the owners of HouseOFyre.com, have a special plan to help their fellow sex workers in 2019. House of Fyre will hold a different giveaway each month. This month's prize is one free TTS Gold Panel test, valued up to $190.
Entering the contest is easy: just retweet this tweet and reply with the hashtag #FyreGiveaway by 9pm PST on February 19th for your chance to win. This contest is open to current sex workers only, and each participant is allowed one entry. Just make sure the hashtag is spelled correctly, so entries can be tracked.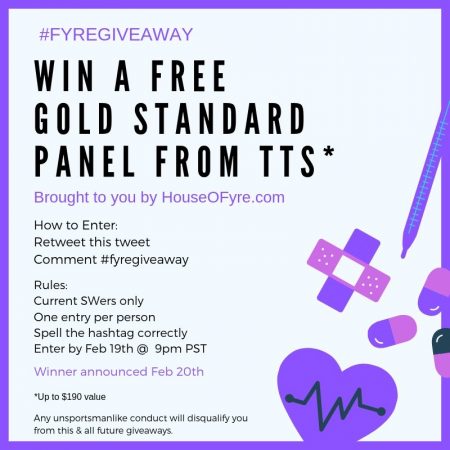 Olivia explains their reason for this monthly giveaway. "We've been in this industry for nearly ten years, so we know how inconsistent income can be, especially when you can't afford the tools necessary for success. We want to pay it forward within our community. Any current sex worker can participate, but we will shift our focus each month to different aspects of the industry. Our hope is to help porn performers, cam models and clip producers alike. We're all in this together."
Make sure to follow Laz and Lady Fyre on Twitter, as well as their House Of Fyre account.
Their official website, HouseOFyre.com, gives members access to special members-only content, such as behind-the-scenes footage and exclusive scenes not available anywhere else.  Fans can also purchase individual scenes in the VOD area. The site will be updated weekly with new content, as well as older scenes.
Follow us on Twitter, @XXXStarPR and check out our website, xxxstarpr.com. For interviews or media inquiries, contact xxxstarpr@gmail.com.