With her new memoir Insatiable: Porn – A Love Story, Asa Akira is the latest addition in a wave of highly raunchy but also fiercely unapologetic female porn stars.
There was Sasha Grey, whose career is "distinguished both by the extremity of what she is willing to do and an unusual degree of intellectual seriousness about doing it," as film critic A.O. Scott put it. (Grey crossed over with a Steven Soderbergh film and now writes novels.) Stoya, another adult-film actress, penned a New York Times opinion piece on porn stars and their right to privacy – and flashy stage names. Most recently there was Belle Knox, the outspoken "Duke porn star" who defiantly pays her way through college with skin flicks.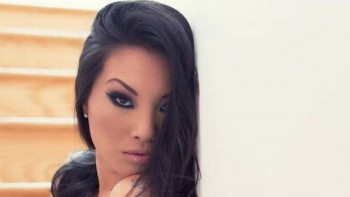 We've long had shrewd female entrepreneurs in porn – think Jenna Jameson – but the stars emerging lately are more vocal: They deny that the industry exploits, claiming empowerment from their rough sex scenes. Feminists remain divided on whether you can have it both ways. Some criticize the glorification of an industry that's demanding increasingly hard-core performances from young women who may be more disenfranchised than this current lot of starlets.
For Akira, though, porn is "the perfect job." Raised in New York and Japan and educated at the private United Nations International School in Manhattan, she now counts more than 400 porn film credits and a reported net worth of more than $1.5-million (U.S.). Akira, 29, has dedicated her heavily pornographic memoir to her parents, with the caveat, "But please don't read it."
Like a pervy backstage pass, Akira's book intersperses scenes from her more memorable film shoots into the biography of a wild youth. There is shoplifting through high school, drug abuse at age 14, full sobriety at 22, lap dances served up inside the "Champagne Room" at the Hustler Club in New York and stints as an escort and dominatrix. Akira's entry into porn comes with side effects – STD-scares, crash-dieting, cystic acne from makeup caked on during long shoots – as well as many, many orgasms.
Although relentlessly lurid, Akira has been criticized for not being truly revelatory. Slate's Amanda Hess argued that Akira "trades one porn fantasy for another," reciting her breathy script mostly for the benefit of male fans. Here, as with her articulate contemporaries, Akira plays the feminist card: Why are we so incredulous when porn actresses say they love their jobs – namely sex? The Wicked Pictures contract star spoke with The Globe from Los Angeles.
You've spoken about your role in a "new era" of porn filled with feminist, sex-positive stars who don't have "daddy issues" or violent pasts.
There's this stereotype of porn stars that we're very damaged people, that we come from very hard backgrounds. That stereotype definitely exists; we do have girls who are victims of those circumstances. But there are also girls like me. We're in this business because we want to be doing it and we believe we should do what we want with our own bodies.
We're entering a time where it's not as taboo as it once was to be in this business. A lot of it has to do with the Internet. It's drawing all kinds of people, rather than being just a last resort for people who can't really do anything else.
Salon's Tracy Clark-Flory called you "the best-case-scenario porn star: a woman performing to fulfill her own erotic desires." Aren't you glamourizing the profession?
Every time I talk about the industry, I do try to make sure that people know I'm the best-case scenario. It's not everyone's truth.
Some critics have questioned your positivity. They say you're putting some of it on for the sake of your male audience.
That's more of a reflection of them than of me. Is it so impossible for you to believe that a woman enjoys being a sexual being, to the point where she wants to do it for a living? Why is it that so hard to believe? If it were a man, you wouldn't think twice. I find it offensive when people say, 'You're in denial.' I think society needs an answer for how someone like me exists. They need a reason for a woman to be so sexual.
When you confess to being turned on by your audience during a scene, that's also a solid business move, no?
When I say things like that, people see it as a marketing thing. The fact that I actually mean it makes me perfect for this job and this job perfect for me. I'm an exhibitionist, I'm hypersexual, I'm sure there's a lot of me that's narcissistic.
So what's the best part of the job for you?
It's the exhibitionist aspect. I'm someone who loves sex but that's not the main draw of the job for me. Having a casual sex life in a controlled environment is a big part of it but the ultimate is to be the porn star and turn people on. I'm an entertainer. We want the attention and we want to feel loved and liked.