The Times of India is reporting that a 17-year-old Indian girl has escaped from her parents and fled to police, claiming that her parents have forced her to marry older men six different times in the last two years.
The teenage daughter of Mohammed Akbar, a pawn shop owner from Hafeezbabanagar, told police that in the course of two years, her parents have married her off to random men in exchange for large sums of money. The sixth and latest forced marriage was to a 50-year-old Sudanese man just last month.
According to the report, the girl's parents were trying to send her to a hotel with her new husband this week when she finally had enough and escaped. She first stayed with a relative but immediately went to police the next day.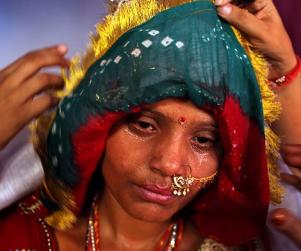 Read more…