A jilted boyfriend killed his ex-girlfriend's new man and then sat down to eat his heart with a knife and fork.
Police in South Africa were alerted by victim Mbuyiselo Manona's neighbours who saw his killer through the window sitting beside the man and "digging from the body and stuffing his face."
And when officers barged into the house in Cape Town's Gugulethu they found the man chomping away on his 62-year-old victim's with a piece of his heart dangling from his mouth.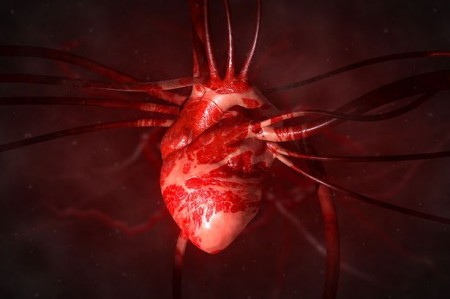 The unnamed suspect, a Zimbabwean, allegedly stabbed 62-year-old Manona in the chest and neck and bit him on the left side of the face before staring to eat him with normal dinner-table cutlery.
Western Cape police spokesman Captain Frederick van Wyk said: "On the scene officers found a suspect, a Zimbabwean, eating the heart of a human with a knife and fork.
"Police were informed that the victim had been stabbed on the left side of his chest and in his neck, and had a bite mark on the right side of his face."
The neighbour who witnessed the attack said the man had been hired by his victim to install new windows at his house.
The neighbour added: " When we got to the house the man kept muttering 'I am the king' and declaring his undying love for the woman.
"He then cut the heart out and ate it before the police came and took him away."
Victim Manona's sister, Thembela, said her brother had been in a relationship with the woman for more than four years and "didn't deserve to die in the hands of an animal."