The Tampa International Gay and Lesbian Film Festival (TIGLFF) has announced its 25th Anniversary Special Guest and performer, John Waters, who will perform his acclaimed one-man show, "This Filthy World: Filthier & Dirtier." Waters' performance takes place at 6:30 p.m., Saturday, Oct. 4.
The lifelong provocateur and champion of queer film will be presented with a Lifetime Achievement Award by TIGLFF in honor of 50 years of queer cinema.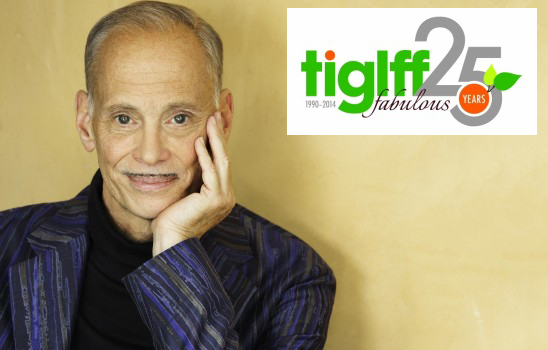 The event will take place at the Tampa Theatre, 711 N. Franklin St., Tampa, FL.
Waters, along with a cohort of lovable misfits from his hometown of Baltimore, created one of the most influential and beloved bodies of work in queer American film. His films include Pink Flamingos, Female Trouble, Cry-Baby, Serial Mom, and perhaps his best-known, Hairspray.
Tha film became a Tony Award-winning play and a 2007 remake starring Tampa's own Brittany Snow as the delightfully mean Amber Von Tussel. Hairspray became Waters' most critically acclaimed film, garnering 32 film nominations and winning 14 major film awards.
After his performance, John Waters will sign copies of his latest NY Times bestseller, Carsick, at TIGLFF's Mondo Trasho street party just outside the Tampa Theatre.
At the party, DJ "Lounge Laura" Taylor will spin classic tiki, lounge, funk and soul platters, and there will be food and beer trucks available for refreshments.
Tickets may be purchased at TIGLFF's website in a variety of packages:
Gen. Admission: $33
Preferred Seating: $43 (forward section of Orchestra or Mezzanine)
VIP Package: $63 (includes signed copy of Carsick, front-of-line privileges for John Waters book personalization, and early entrance to Tampa Theatre).
For more information, please email Executive Director Margaret Murray or call 727-385-1336.