Friday, TRPWL reported that adult star Lisa Ann was soliciting donations online to fund legal action against her former distributor, Jules Jordan.
Although that fundraiser was quickly deleted, in the aftermath of their porn distribution deal gone wrong, Lisa Ann has unleashed a volley of hysterical claims about former biz partner Jordan on Twitter (as well as on lesser sites).
Lisa Ann asserts that Jordan and his company had boxes of her DVDs "dumped" out in the rain when they were set for pick-up.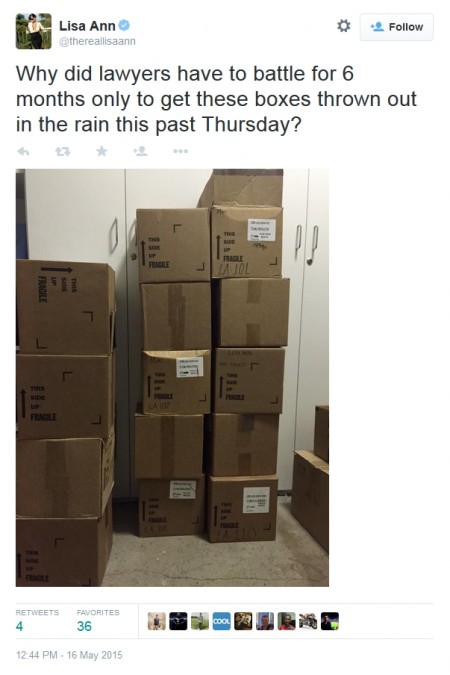 In response, Jules Jordan has posted security camera footage on Twitter. It shows boxes being wheeled out of a warehouse and loaded into a truck.
I'm no meteorologist, but I personally feel it is not raining in the 30 second video. It doesn't appear that the boxes were dumped off the pallet either.
On the bright side for Lisa Ann, at least she still has one elderly fan willing to support her: