LA Weekly recently published a lengthy piece about the people who become infected with the HIV virus after falling through the cracks of the Los Angeles-area health and education systems — largely young gay black and Latino men residing in the county's "heavily minority urban core."
As the face of this problem, writer Hillel Aron selects Gabriel Maldonado, who "grew up in 'the Twilight Zone,' an unincorporated chunk of county land between Compton and the 110 freeway, best known for its own Crips set and failing neighborhood schools."
He discovered he was infected just two months before his 25th birthday. As Maldonado well knew, HIV infections in the United States have been dropping in nearly every subgroup that is commonly tracked, with one exception: The numbers have been ticking up steadily among black men, ages 14 to 24, who have sex with men.

"I became the statistic," he says.

More and more, the face of HIV in Los Angeles and the United States is that of the young, black gay man. That trend has set off an exceedingly touchy debate among scientists, doctors, social workers, politicians, activists and gay men: Why?

Despite comprising only 13 percent of the U.S. population — only 9 percent in Los Angeles — African-Americans account for 44 percent of new HIV infection nationwide.

Starkly stated, black gay men are three times as likely to become infected as white gay men.

In L.A. County, "We're probably the gayest epidemic in the nation," says Dr. Douglas Frye, director of the HIV Epidemiology Program of the L.A. County Department of Public Health. He's referring to the fact that here, men who have sex with men (known as MSMs) make up roughly 97 percent of the male HIV epidemic, with needle use far behind as a cause.

Underlying these data is the fact that "People are really not prioritizing young black men," says Jeffrey King, a black gay activist who runs a group called In the Meantime. "We get a lot of lip service."
HIV is killing young black and Latino gay men in Los Angeles County
According to the article, "The L.A. County Department of Public Health believes that up to 65 percent of new infections are fueled by men who are HIV-positive but don't know it. And a large number are black men who live in, and form relationships with other men in, the region's tough urban core."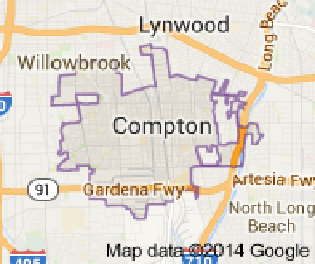 One might think that Michael Weinstein, president of the Los Angeles-based AIDS Healthcare Foundation, the man who has diverted million of donor dollars to force condoms and other barriers on adult performers — a group that employs a stringent HIV/STI testing system and has had no on set transmission of HIV since 2004 — and who is promoting legislation that would degrade adult performers' testing standards, would be hiding in shame at this point.
Well, perhaps if he had a shred of decency he would… instead, Weinstein said this:
"If you decide that something is unacceptable, if you decide that the spread among black gay men is something that cannot continue as it has, and you mobilize … we've never even had that discussion."
Perhaps if you weren't so busy using your political puppet, Africamn-American Assmblymember and minister Isadore Hall III, to foist a solution on an area where there isn't a problem, you might be able to find the time to take part in that discussion. (Incidentally, "Dr." Hall is never once mentioned in the article.)
But that's not all…
Weinstein — the man who, for years, gave a platform to now disgraced anti-porn evangelist Shelley Lubben had the chutzpah to add the following:
"Preachers are doing fire and brimstone, saying homosexuality is an abomination."
Wow. You mean, people like the charlatan you put on ABC News Nightline, and called "a real champion for adult performers"?
Shameless is not a strong enough word for Michael Weinstein.
In pointing to the perennial difficulties of effectively dealing with HIV/AIDS in Los Angeles County, however, the LAWeekly story notes Weinstein's abrasive persona:
Infighting among L.A.'s health care power players isn't helping. Most prominently, Weinstein and the Los Angeles County Board of Supervisors (and its Department of Public Health) are mired in a long-standing feud — Weinstein recently accused county officials of "institutional homophobia" after the Health Department announced the meningitis outbreak involving eight people — but did not disclose that four were gay men, three of whom died.

Weinstein has sued the county many times — once over its $100,000 contract with Reach L.A. to link young black men to HIV care — saying AHF should have been allowed to bid on it. Weinstein won the case.

"It became who has the bigger balls," says Reach L.A.'s Greg Wilson. "It wasn't even about the patients. They weren't considered. It was more of a personal thing between the county and AHF."

Weinstein says, "It has nothing to do with Reach LA specifically. It's corrupt for the county to give out no-bid contracts."

Weinstein has called longtime L.A. County Supervisor Zev Yaroslavsky an "arrogant jerk." Yaroslavksy has called Weinstein a "thug."

Greg Wilson says of Weinstein's role in L.A.: "Every room I see him in, he's always negative, he's always attacking, attacking, attacking. He's great nationally, globally. But here, I don't know that they really understand the community that we reach."
That's because Michael Weinstein has shown time and time again that he is only interested in reaching constituencies that empower AHF and himself politically and financially.