Above the Law, Under the Sheets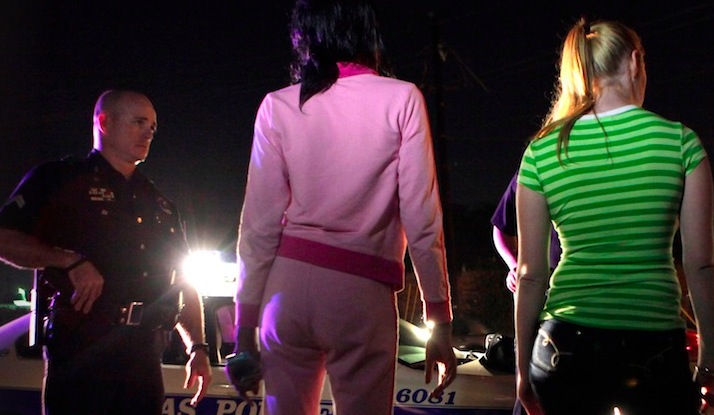 Last spring, a police sergeant in Arkansas's second-biggest city, Fort Smith, noticed an affidavit that a colleague had submitted after making a prostitution arrest. The document states that the suspect met the cop at a motel, where she advised him to "get comfortable" (i.e., strip). She accepted $150 from him, then rubbed his back and chest with lotion for a half-hour before, in the words of the affidavit, "she began rubbing lotion on my penis and masturbating me." The undercover cop then identified himself and arrested her for prostitution.
Sgt. Don Paul Bales had received the affidavit via a cell phone photo sent by another officer. It bothered Bales such that he showed it to his supervisor, complaining that it described a violation of department policy against sex while on duty. This triggered a series of events that, in part because Bales was already engaged in a whistleblower suit against the department, may have compromised the undercover officer's identity and led to the department's firing Bales.
The scant news coverage focused on Bales's firing and the unnamed officer's "sex act." There was no scrutiny, though, of the legality of such acts. Are cops legally allowed to buy sex?