Every year, without fail, some random makes a stupid tweet trying to take advantage of tragedy. Who could forget Johnathan Morgans girlfriend Lauren Phillips when she tried to push a website using the hashtag #shooting during the LAs Vegas mass shooting last year..
Or how about when Exposed Models offered a discount on white girls during Black History Month
Now we have Nina Kay offering 911 discounts…  WTF?  You don't see Walmart, Costco or anyone with a sane mind offering 911 discounts..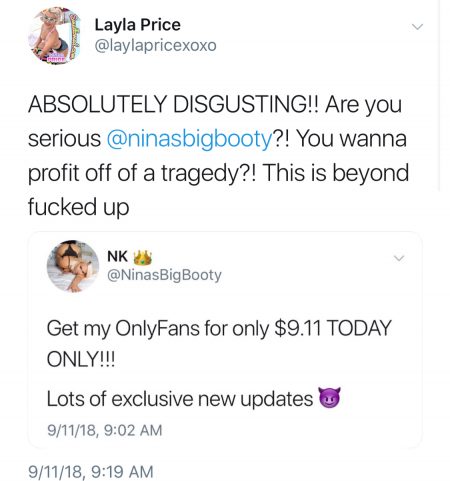 Talk about fucked up