Lexington Steele Productions and Evil Angel continue their winning streak with the third installment of powerhouse performer/director Steele's award-winning interracial series Lex Turns Evil 3, another dark taste of the most Evil man in porn, available September 3.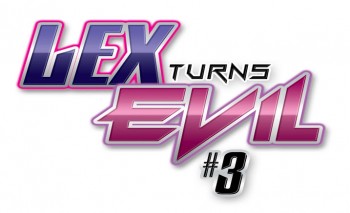 Steele expertly zooms in and assesses the finest asses in porn: XXX rookie sensation Bella Bellz takes Steele to the root in an ass-tounding deep-dish anal performance; Savannah Fox opens her phenomenal booty to Steele's 1-footer for the ultimate anal scene that will leave viewers in shock. Newbie Brianna Brooks takes on Steele for the first time in a mutually passionate power-drilling, and in her first-ever interracial scene, Kelsi Monroe engulfs the Steele post with an unmatched rabid ferocity.
"Bella is now a personal favorite of mine and I look forward to working with her again," said Steele. "Kelsi and I will dance again sometime very soon, and it will be my pleasure to shoot Brianna and Savannah again, perhaps adding another performer to make it even hotter."
After winning Best Interracial Release at this year's AVN Awards with Lex Turns Evil, Steele knew he needed to dig deeper and plunge the depths of his co-stars' abilities to create ever-hotter scenes that would live up to the well-earned hype of the first two.
"I love making great XXX movies and this movie reminded why I love this business so much. The ladies were incredible and each went willingly to the brink of their capabilities. They were all up to the challenge and pushed me to my limits, as well," said Steele. "'Lex Turns Evil 3' represents the highest caliber of the BBC IR genre."
Inquiries: Justin Rich: JRich@EvilAngel.com / (800) 442-6435, ext. 115.
Foreign Sales Inquiries: Alexandra Kelley, Alex@EvilAngel.com / 818.787.1414 ext 106
For more information about Evil Angel Wholesale, visit their B2B site: www.EvilDistributor.com
Evil Angel marketing site: www.EvilAngelVideo.com, Follow Evil Angel on Twitter: @EvilAngelVideo